There are three types of internet users that visit this site;
the information seekers, the information users and the browsers. It baffles me a
lot because the majority of the people visiting this sites falls within
information seekers and browsers.
The other day, I insight-fully updated us on
Rippln
and only minute individuals responded. For your information, Rippln is about to lunch to
the next stage and if you have been invited but has not invited anyone, am
sorry to say, you can't benefit from
Rippln
. Some people still believes that Rippln
is a scam but tell me how is it scam? When you are not paying any dime to
anybody, instead you will be paid for your activities on
Rippln
. You
facebook
daily, tweet etc but you are not being paid for your activities on these social
media.
Maybe I should enlighten us a bit again about the benefits of
Rippln
1.
Once the app is lunched, you will be paid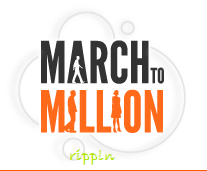 2.
We will have the benefits of owning an
e-commerce account
, meaning you get to sell stuff internationally across the
world that's just one benefit that interest me aside that we the users will be
paid a commission.
Imagine advertising or selling products or services such as an eBook on Facebook
without paying a commission or a fee to own a merchant account. There was a
particular time I advertised an old site
on Facebook, to do that alone cost me 5k for just three days. Do you know what
it means to advertise on Rippln for free since the whole world is involve?
Please don't miss out.
A new mail was sent to everyone within the circle yesterday, open the mail and watch the
2minutes video. Please if you have been invited but you did not invite the slot
you have, you can't benefit from Rippln. And for those who are just seeing this
for this first time, your name, phone number and email address will be needed
for someone within the circle to invite you.
I just felt I should
share it with us again today. Common friends opt into my boat lets ripple
together. Keep Rippln up!