Atleast if you are not eligible for MTN free 100MB, Mtn get
your 3times recharge promo or even the local free 11 sms to all MTN numbers,
you should be eligible for this Airtel offer. At-all-at-all 'na him bad pass'.
I must sincerely appreciate OKO Temple for this timely
information and I'm sure it will help us all. I must confess, Airtel NG is
actually doing a good job this season or is it because is 'ember' period? And I
really hope this come and stay for long and not just for a while.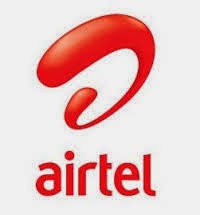 Airtel
just re-open
Airtel Bis 4GB
for #1500 (1+1 Bis offer)
and it is rocking on all device. The
Android
offer is still running
4GB for#2,000
&
9GB
for
#3,500
.
Why Should I Go For This Plan?
==>It can browse on every device including java phones
==>When you subscribe, you get the next month
subscription free. Which in other words means that you can subscribe with #1,500
this month and get free subscription for next month.
==>You can have 10 registered
email
ads on that plan.
==>You have access to Blackberry protect. Read more about
it here
==>It doesn't zap data on PC. To use it on Android,
deactivate every background app from running so that it won't suck dry your
data.
How Can I Get This Offer?
Before you recharge, dial
*440*161#
to know if you are
eligible for this offer. If you are not eligible, follow this guide on how to
be eligible
here
.
My sim is a prostitute sim, it is eligible for every offer;
I don't know about you.