I love movies and will love to keep track the movies coming on-board this 2018. Here are the 20 most anticipated movies in the new year:
1. Mary and the Witch's Flower
Release date: January 18, 2018

After Studio Ghibli shut down following the then-retirement of Hayao
Miyazaki, several former employees – led by Oscar-nominated Yoshiaki Nishimura
– founded Studio Ponoc, to carry on their love for film-making. This fantasy
anime, following a young girl who picks a flower that grants magical powers, is
its debut effort.
2. Maze Runner: The Death Cure
Release date: January 26, 2018
The YA dystopian trilogy comes to a close with this third and final chapter,
where Thomas (Dylan O'Brien) leads the group of escaped Gladers on their most
dangerous mission yet: break into the Last City, the deadliest labyrinth of
all, which contains answers to the questions they've had since the beginning.
Wes Ball, who directed both previous instalments in the trilogy, is back as
director.
3. God Particle
Release date: February 2, 2018
The third anthology entry in the Cloverfield universe is
centred on a team of astronauts aboard the ISS who end up alone after a
scientific experiment involving a particle accelerator makes the Earth
disappear. Produced by J.J. Abrams and starring Daniel Brühl, Elizabeth
Debicki, Gugu Mbatha-Raw, and David Oyelowo, the film follows the astronauts as
they fight for their survival.
4. Black Panther
Release date: February 16, 2018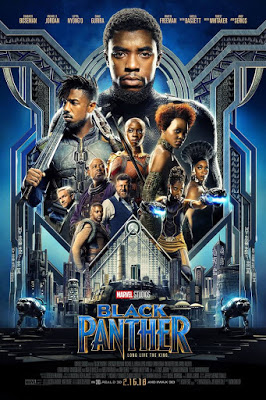 The king of Wakanda T'Challa (Chadwick Boseman), who first appeared in
2016's Captain
America: Civil War, gets his own standalone film – directed by Creed's Ryan
Coogler – where his sovereignty is challenged by two enemies. He must team up
with CIA and Wakanda's special forces to prevent a world war. Black Panther also stars
Michael B. Jordan, Lupita Nyong'o, Martin Freeman, Daniel Kaluuya, Letitia
Wright, Forest Whitaker, and Andy Serkis.
5. Annihilation
Release date: February 23, 2018
Alex Garland (Ex Machina) adapts the first book in Jeff VanderMeer's
Southern Reach trilogy, where a soldier's biologist wife (Natalie Portman)
volunteers to enter an environmental disaster zone to figure out what happened
to her injured husband and his fellow soldiers, who never made it back.
Jennifer Jason Leigh, Gina Rodriguez, and Oscar Isaac are also part of the
cast.
6. Tomb Raider
Release date: March 16, 2018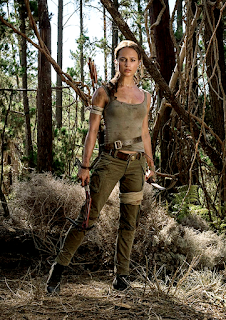 Alicia Vikander stars as Lara Croft in this reboot of Tomb Raider, based on the
2013 reboot version of the popular game. As she sets out to finish her father's
research on the island he disappeared, she uncovers ancient secrets that will
help clear her name. Roar Uthaug (The Wave) directs.
7. The New Mutants
Release date: April 13, 2018
The X-Men franchise
branches into horror with The New Mutants from director Josh Boone (The Fault
in Our Stars), where five young mutants fight to escape their past sins and
save themselves from a facility where they're being held against their will. It
stars Anya Taylor-Joy (Magik), Maisie Williams (Wolfsbane), Charlie Heaton
(Cannonball), Henry Zaga (Sunspot), Blu Hunt (Mirage), and Alice Braga (Cecilia
Reyes).
8. Avengers: Infinity War
Release date: April 27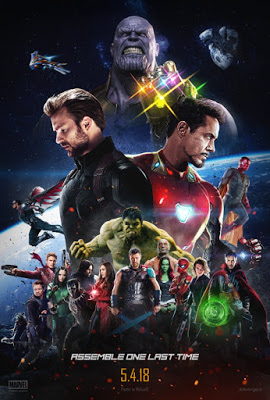 Easily the most-awaited film of 2018, the third Avengers chapter is a lot
more than that. It brings together everyone from past Avengers films, Guardians of the
Galaxy, Doctor
Strange, and Thor:
Ragnarok – an ensemble cast that takes four paragraphs to list – to join
forces and confront Thanos, who's on a mission to collect the Infinity Stones.
Infinity War, set four years after Guardians
of the Galaxy Vol. 2, has been described as a "heist film" by
director the Russo brothers.
9. Deadpool 2
Release date: June 1, 2018
Ryan Reynolds is back as everyone's favourite bad-mouthed superhero in this
sequel, which expands the vigilante roster with Domino (Zazie Beetz) and Cable
(Josh Brolin) in addition to the existing ones Negasonic Teenage Warhead and
Colossus. Morena Baccarin and T.J. Miller are also back, though David Leitch
(John Wick) is in the director's chair, after Tim Miller left due to creative
differences with Reynolds.
10. Jurassic
World: Fallen Kingdom
Release date: June 22, 2018
The fourth highest-grossing film of all time gets an inevitable sequel, set
four years after the events of the original, with the lives of the remaining
dinosaurs roaming freely on the theme park's island threatened by a volcanic
eruption. The former head of the park Claire (Bryce Dallas Howard) convinces
dinosaur trainer Owen (Chris Pratt) to help mount a rescue mission.
11. Ant-Man and the Wasp
Release date: July 6, 2018
12. Alita: Battle Angel
Release date: July 20, 2018
13. Mission: Impossible 6
Release date: July 27, 2018
14. The Predator
Release date: August 3, 2018
15. Venom
Release date: October 5, 2018
16. First Man
Release date: October 12, 2018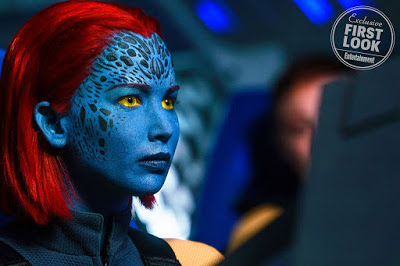 17. X-Men: Dark Phoenix
Release date: November 2, 2018
18. Fantastic Beasts: The Crimes of Grindelwald
Release date: November 16, 2018
19. Spider-Man: Into the Spider-Verse
Release date: December 14, 2018
20. Bumblebee: The Movie
Release date: December 21, 2018