Spice up your weekend with this newly released series movie from Netflix, Wu Assassins.
Wu Assassins is available to stream and download on Netflix now. The new series is Netflix's first martial arts-focused original series. The Raid's Iko Uwais and Vikings star Katheryn Winnick lead the cast of Wu Assassins on Netflix.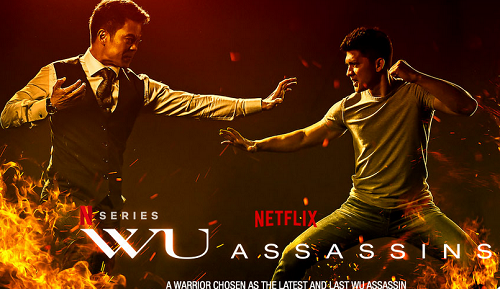 Wu Assassins is an American martial art and supernatural series, created by John Wirth and Tony Krantz.
The series follows Kai Jin (played by Iko Uwais) a young chef in Chinatown, San Francisco who get involved with the Chinese Triad's ancient powers called Wu Xing.
When he encounters the mystical spirit, Kai has to become the Wu Assassin.
As the Wu Assassin, he has to use his expert martial arts skills to confront five criminals who are threatening to destroy the world with their supernatural powers.
Watch the trailer below
There are 10 episodes in total in Wu Assassins on Netflix. Each episode of Wu Assassins is between 40-50 minutes long.
If you are on NetFlix you can watch it, but we've provided a download link below, courtesy of todaytvseries2.com to make it easy for those who don't have Netflix account.
Wu Assassins Episodes and Download links
You can as well go to todaytvseries2.com to get the complete download link.
Note that the display resolution for the links above is 480p. if you want a more higher resolution, use FileChef to get the direct download link of the movie.
You can also do well to check out the best weekend data plans if you are in NG suitable for weekend downloads and surfing.