The weekend is here again and I'm sure you don't want to bore yourself with the usual routine that is why we have compiled some list of movies you can watch this weekend.
You don't have to dedicate your weekend to be with your family alone but it is a precious time to chillax and chose among the varieties of movies we have for you below.
365 (2020):
Massimo is a member of the Sicilian Mafia family and Laura is a sales director. She does not expect that on a trip to Sicily trying to save her relationship, Massimo will kidnap her and give her 365 days to fall in love with him.
Download it From Netflix Premium Mod here
Foxtrot Six
Elite soldiers embark on a violent and dangerous mission to save Indonesia from a hostile takeover.
Download it here
Legacy (2020):
While on a hunting trip in the isolated wilderness, a father and his adopted teenage son are turned into the prey of unknown assailants. They are unexpectedly joined in their fight for survival by a stranger who reveals the disturbing truth about the son's biological father.
Download it here
Artemis Fowl
With the help of his loyal protector Butler, 12-year-old genius Artemis Fowl, a descendant of a long line of criminal masterminds, seeks to find his mysteriously disappeared father, and in doing so, uncovers an ancient, underground civilization-the amazingly advanced world of fairies.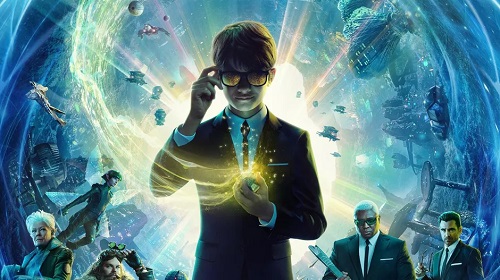 Download it here
Darkness Falls 2020
After his wife's suicide, Detective Jeff Anderson becomes convinced that she has been murdered. Obsessed with his investigation, he finds out that his wife was the victim of a team of father-and-son serial killers and sets out to stop them.
Download it here
Da 5 Bloods 2020
Four African-American vets battle the forces of man and nature when they return to Vietnam seeking the remains of their fallen Squad Leader and the gold fortune he helped them hide.
Download it here
You can also explore the Netflix Premium Mod app and see the latest movies… it is constantly being updated. Enjoy your weekend guys!
Via | YomiProf