The weekend is here again, and we've gathered some likeable movies that will keep you busy and refreshed.
Bio Hackers
Bio hackers is a newly released Netflix Original movie with just 6 episodes. A medical student enters a top German university on a secret mission to uncover a conspiracy linking a family tragedy to a visionary biology professor.
You can download it directly from  Netflix Premium Mod app or download it below
Episode 1 here
Episode 2 here
Episode 3 here
Episode 4 here
Episode 5 here
Episode 6 here
Swing Low
When a nature photographer explains to the Police how she fought her way out of the Watchatoomy Valley, they dismiss her crazed and violent story as a meth-induced nightmare. But when they discover that she's telling the truth, it's too late.
Download it here
The Pale Door
After a train robbery goes bad, two brothers leading a gang of cowboys must survive the night in a ghost town inhabited by a coven of witches.
Download it here
AVA
Ava is a deadly assassin who works for a black ops organization, traveling the globe specializing in high profile hits. When a job goes dangerously wrong she is forced to fight for her own survival.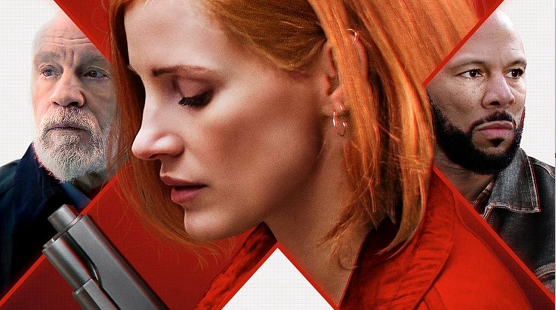 Download it here
Hour of Lead
A family vacation takes a terrifying turn when parents Paul and Wendy discover their young daughter has vanished without a trace. Stopping at nothing to find her, the search for the truth leads to a shocking revelation.
Download it here
The Message
After a tragedy, Sophie attends a summer camp where she encounters some camp bullies. But when Sophie joins the archery team, the girls form a tight squad led by their coach Percy. Along the way, Percy also helps Sophie come to terms with the loss of her mother, in an unexpected and magical way.
Download it here
Good Friday
After his wife's death in a car accident, Lucas Cole has become an angry, shut-down, public prosecutor trying to convict the world. He's also become a disconnected father to his son. Then on one, fateful day everything for Lucas seems to be tested: his values, career and relationships – it's Good Friday.
Download it here
Emperor
An escaped slave travels north and has chance encounters with Frederick Douglass and John Brown. Based on the life story of Shields Green.
Download it here
You can check some of the newly released movies from Netflix Premium mod app.