[Updated Dec 8, 2020] The Federal Government in collaboration with CBN has introduced a new online portal for exited N-power beneficiaries of batch A and B called NEXIT Portal.
The Nexit Portal allows interested exited N-power beneficiaries to access government's empowerment programmes.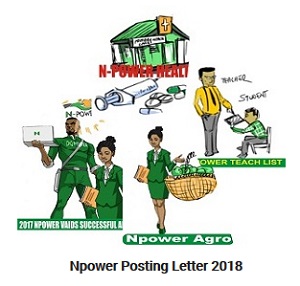 N-Power Nexit portal is a platform inside the NPVN Portal where all exited N-power Batch A and B beneficiaries will be able to access various Federal Government Youth Empowerment Program.
If you are part of the exited N-power Batch A & B beneficiary, this is a great opportunity you don't need to miss out.
According to the Minister of Humanitarian Affairs, Disaster Management and Social Development, Sadiya Farouq who announced the development on Friday, she said that the EXIT portal is to determine the suitability of the beneficiaries for the CBN affiliated programs.
How to Access The NEXIT Portal
Interested N-power Batch A & B Beneficiaries are advised to follow the step by step Procedures below to Register for NEXIT.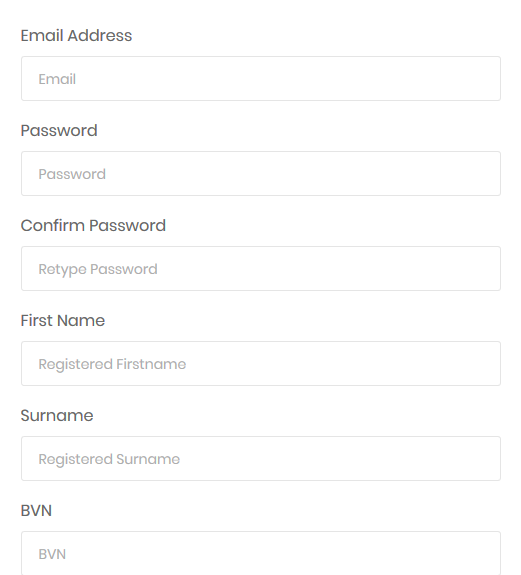 Visit this link to sign up https://nexit-fmhds.cbn.gov.ng/auth/signup
Fill in your email, password, names and BVN as show in the image below, then click the 'submit' button
Proceed to your email inbox for a link to confirm your email
Complete other information as required
If you have registered, enter your details to login
How to Login to Nexit Portal
To log in to Npower NEXIT Portal, please carefully follow the NEXIT login procedures below.
The Nexit Portal Registration is Free. You're not required to pay anyone for anything.
Still Having Issues Signing Up?
Are you still having some issues while trying to sign up on the portal or to get your email verified or maybe other issues; this is because the portal is still under construction.
But if you have successfully signed up, but you are yet to receive the activation email as seen below, I'll suggest you check your spam folder in your mail box or you wait for the FG to fix it.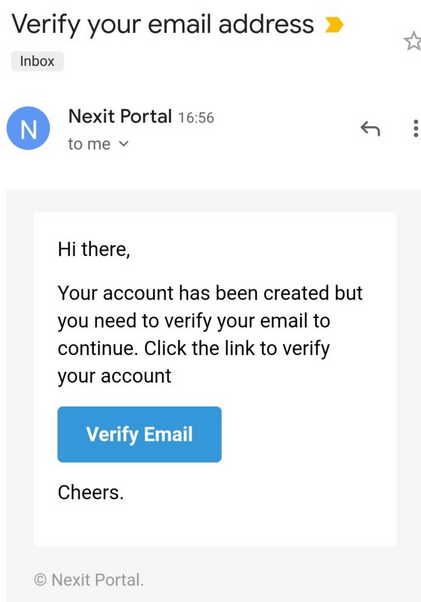 Let us know in the comment if you have successfully signed up with activation link received.ac