Tecno has announced a new product called Tecno Wallet, following its sister company Infinix which launched its own wallet sometime last month.
The wallet basically will see the customer's complete payments and other financial functions in TECNO devices. It is already integrated into the new devices. It was first piloted in Nigeria before this development.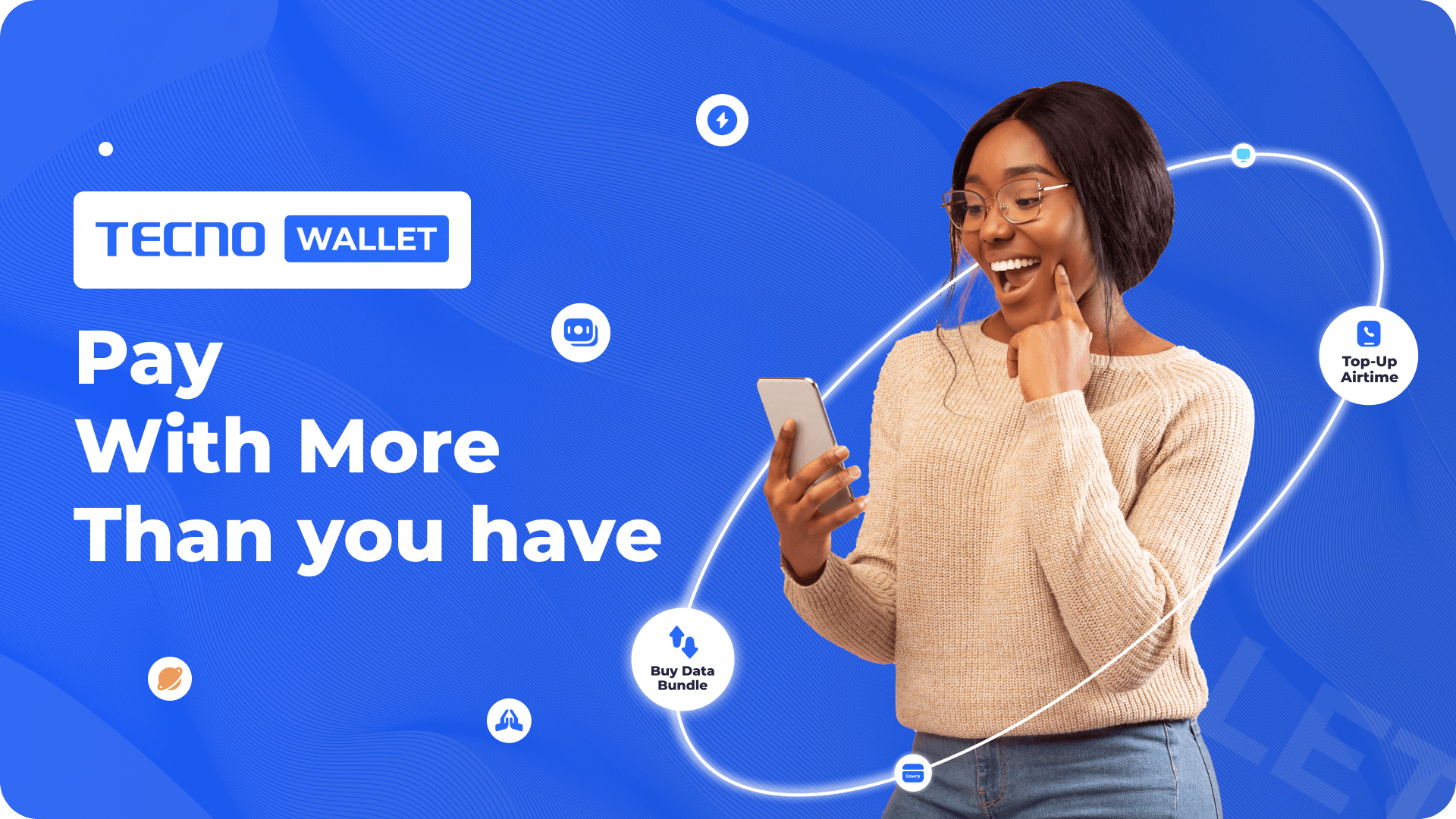 TECNO customers can use the service to make secure payments, including bill payments, money transfers, data and airtime purchases, and general shopping.
"It aims is to build a digital and financial hub and lifestyle platform that aggregates products, services, and merchants from across the market, allowing TECNO users to transact, access credit, and enjoy exclusive rewards and promotions as soon as they unbox their smartphone," says TECNO in a statement.
How Do I Get it?
TECNO Wallet is available for selected Android 9 smartphone users, all Android 10 users, and above and will be released in other countries soon. Download it here or search Google App store
However, it will come as a standard app in future TECNO devices.
The expected date of arrival should be this month when the TECNO Camon 19 series will arrive for purchase.
Here are Four Key Features of the TECNO Wallet
1. A smarter way to pay – TECNO Wallet empowers every TECNO smartphone user to pay for anything, anywhere, conveniently and securely. The Wallet introduces a new integrated digital payment experience that makes the process of paying for data, airtime, bills, and shopping fast and reliable.
2. Digital finance re-imagined – The Wallet is the effortless way to go cashless. Consumers can use the Wallet to handle their everyday transactions such as paying for airtime and groceries at the tap of a button, as well as access innovative financial services, all on one super-app.
3. All your money in one place – The Wallet helps consumers manage their finances in one place by connecting their existing cards and bank accounts to the app. Compatible with major card schemes and financial institutions in the continent.
4. Instant Credit – TECNO Wallet provides you with an instant credit limit of up to N150,000 to pay bills anytime, anywhere with up to 16 days interest-free period.
For now, TECNO says the wallet will be available in Kenya and Nigeria.
Future launches will target Ghana, Tanzania, Ivory Coast, and Senegal sometime in H2.
TECNO Wallet will also offer cashback and promotional rewards, along with discounts and deals with participating merchants and retailers in the new future.