So I have been receiving different messages from different e-currency investors like complaining about the charges of Luno wallet, seeking an alternative. Without a doubt, Luno charges are scary and it is a good thing to seek an alternative wallet to use with fewer charges.
May I remind you that if you don't have an alternative way of making money, you are in for a long walk.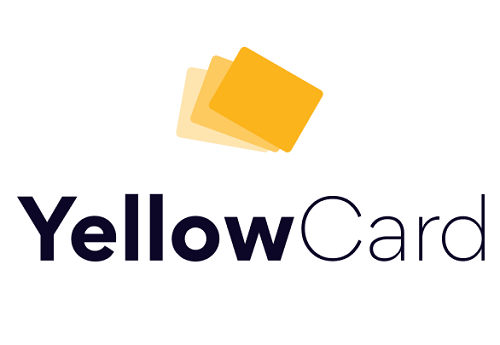 Though there are different alternative to Luno exchange like using blockchain, NairaEx, etc… but today, I want to exclusively introduce you to YellowCard.io a better alternative to Luno exchange.
YellowCard is a cryptocurrency exchange that allows you to Buy, Sell & Store your crypto. Founded in 2016 in the USA by Chris Maurice, a crypto enthusiast, and entered into the African Market in 2019.
You can buy and sell bitcoin instantly, Fund your account with bank transfer with zero charges, Cash-out to your bank account and receive it instantly. No more waiting for your money.
How Do I Begin?
1. First of all, secure an account here.
2. Enter Your valid mobile number and password. You'll receive an OTP code on your registered mobile number. Enter the OTP to login to your YellowCard account.
3. The first thing you'll want to do is to verify your account to Tier 2 because your daily limit is N20,000. But with tier 2, your limit is N2M.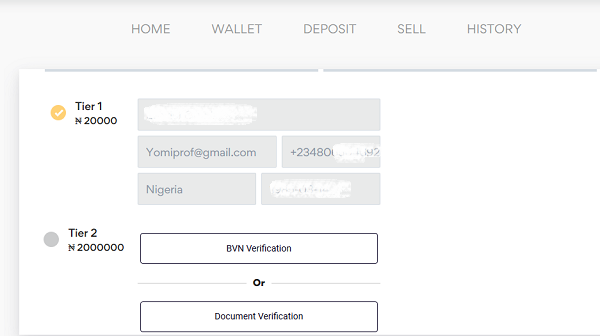 Click on "Limit" to see your limit per day. Enter your BVN to verify your account or upload a valid doc to verify your account (Note, your BVN doesn't give them access to your Bank account)
4. In most cases, it takes 30 – 60 min to upgrade your account to the next tier. But allow it up to 24hours.
How to Deposit
Yellow Card allows you to fund your account with bank transfer, cash, and credit card. The availability of payment methods changes from country to country.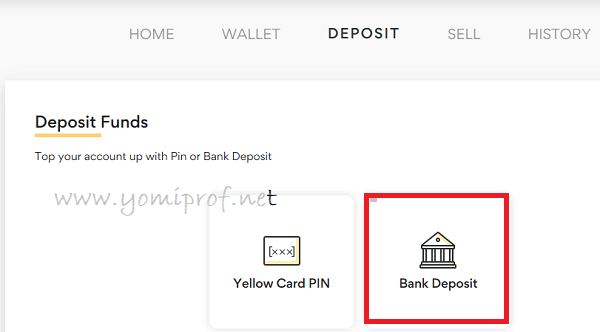 Using Bank Deposit: Click on Deposit and it will generate a virtual YellowCard bank account number for you where you can deposit your cash

Copy the bank account generated, open your bank mobile app>> Scroll down to Providus bank and enter the account number. You should see your name attached to the account. Please verify before you hit the send button.
Your cash will appear on your YellowCard account after deposit.
How to Buy Bitcoin on YellowCard
Click on "Buy" from your dashboard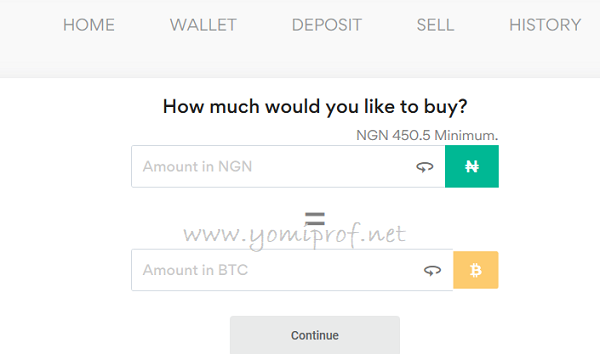 Enter the amount in Naira, and you should see the bitcoin equivalent.
Click to continue to get your bitcoin.
But if you are in places like Lagos, you can simply walk into their store and request for a YellowCard Pin.
How to Sell Bitcoin on YellowCard
Just the same way it is easier to buy, it is also easy to sell on that platform. Click on the "Sell" button and select how you wish to sell your currency.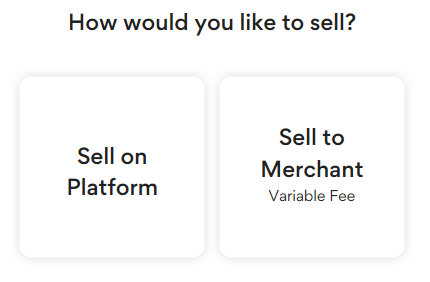 Click on 'Sell on Platform'
You will input the amount you want to sell and click on 'Continue'
Confirm the details you entered and click 'Continue'
The fiat equivalent is then sent to your wallet
How to Withdraw to Bank account from Yellow Card
Click on Withdraw
Enter the amount you want to withdraw,
Carefully enter your bank account details and hit the next button to process your withdrawal. Withdrawal to bank accounts are instant.
Charges are pretty low on this exchange compare to the Luno exchange.
Supported CryptoCurrency
At the time of writing, YellowCard supports Bitcoin only. Other cryptocurrencies will be added as time goes by.
Fiat Supported
The fiat currencies supported are NGN, ZAR, BWP, and USD.
Countries Available
Nigeria, Botswana, South Africa, Namibia, Lesotho, and Eswatini.
You can easily reach out to their support team on Telegram here and WhatsApp here to rectify any issues you are having with the platform.
Let us know in the comments if you are already using them.