MultiChoice DStv is considering Job cut, laying off staffs due to increase in competition from the likes of Netflix, Amazon Prime and other streaming giants.
According to what Businesslive reported, MultiChoice asked employees to reapply for their positions and up to 200 jobs could be affected.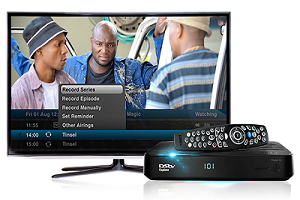 The news comes at a time when DStv – particularly its Premium satellite service – is under pressure, due to declining subscriber numbers.
Earlier in March, MultiChoice lost 41,000 high-end subscribers who use the DStv Premium decoder from the video entertainment and Internet Company.
Naspers -Multichoice parent company – revealed that high-end subscribers have declined from 1.962 million to 1.921 million over the last year.
Despite the loss in high-end subscribers, lower tier subscribers continue to grow. MultiChoice further states that Netflix poses a big threat to its business.