It is no longer news that a lot of Nigerians are using PayPal but can't withdraw PayPal funds directly to the bank account; so many have resolved to be using alternate ways of cashing out through a secure means.
But that is about to change because PayPal is considering integrating direct crypto sales into its platform.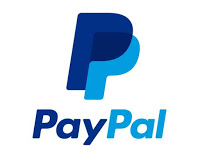 According to an industry expert, its 325 million user base will soon be able to buy and sell crypto directly from PayPal and Venmo, a popular digital wallet payment app with over 40 million users, and that facilitated over $30 billion in payments in the Q1, 2020, owned by PayPal.
As significant as this move will be to the users globally, this also opens up a huge opportunity for Africa considering that PayPal has for a long time looking at the unbanked mobile users in emerging markets as a huge opportunity.
It is unclear which or how many cryptocurrencies would be available. The industry source said they expected PayPal "would be working with multiple exchanges to source liquidity."
A second source confirmed that PayPal is looking to offer buying and selling of crypto and said the service could be expected "in the next three months, maybe sooner."
PayPal declined to comment on the plans.
If these plans eventually come to pass, you know longer need to worry about withdrawing your PayPal fund to your bank account as you will have an opportunity to exchange to Bitcoin or any other accepted cryptocurrencies, then withdraw directly to your bank account with ease.
Let us know what you think?