A new decade has just begun, you need to utilize every opportunity to make money this year. While you are praying for harvest this year, it is also important you sow good seeds to make your harvest a reality.
We've compiled some guidelines that will help you utilize your earning potentials this year if you are a good writer. At least you can be earning from a minimum of $500 and above monthly if you mix your onions well.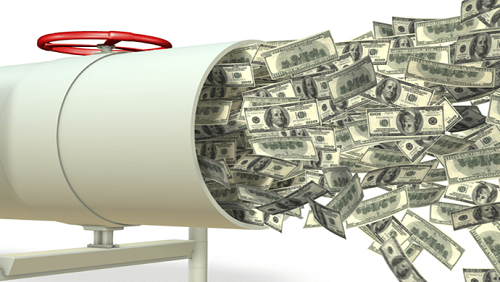 Copywriting on Upwork or Freelancer ($500)
If you are a content writer, your skills are always in demand by both individuals and corporate organizations from around the world. Well, Upwork, the largest freelancing platform with thousands of daily inflow of job, is the surest place to get the right clients. Freelancer is another place too. I know some might be agitating that I did not include Fiverr. Well, it is the most difficult platform out of the three to be taken as a Nigerian. And if you hide your identity just to slot yourself in, be prepared for the consequences in the long run; all these platforms conduct identity verification and there is no need wasting your efforts if you know you cannot defend the details you input during registration.
Once you have catchy proposals on Upwork, making $500 every month is nothing to bother yourself about. That should be the minimum amount you should aim at on the platform.
Work with OperaHub as a Creator ($500 and above)
The platform was launched late in October 2019 to help creators make lots of money. If you a good with writing, you have outstanding ideas, there are always readers who are willing to read your articles.
I tried the platform for 2 weeks and I made N76,200 from engagement bonus and traffic bonus. Opera news hub pays you between the 1st and 15th of the month for writing in the previous month. You can make as much as possible on this platform with ease. In fact, the Writer of the Month for November made around N200,000 despite not being a signed writer

The key is just to create engaging articles and watch it go viral to millions of readers, then your cash will start rolling in. The more engaging your article is, the more money you make.
Right now, a contest is going on the platform and you have the opportunity to cash out $500 just like that.
Mini Importing and Exporting ($1000)
Please, I will advise that you learn the ropes thoroughly on this job before venturing into it. There are numerous junks online about this job and if you dare follow them, you will lose your hard-earned money. There is no substitute for training; learn from those with proven results, attend conferences and don't be too shy to ask questions.
There are cheap, everyday products that can be easily imported and sold in Nigeria. You will make huge gains. Also, there are products, especially agricultural produce, that are needed outside the shores of the country. Once you create a customer base, then your job is done!
The least a serious-minded fellow can make in this business is $1000!
Forex Trading
Forex, also known as foreign exchange, FX or currency trading, is a decentralized global market where all the world's currencies trade. The forex market is the largest, most liquid market in the world with an average daily trading volume exceeding $5 trillion. All the world's combined stock markets don't even come close to this. But what does that mean to you? Take a closer look at forex trading and you may find some exciting trading opportunities unavailable with other investments. Sign up now for a FREE practice account.
Many investors have heard of forex trading, but some may know little about what it means or how it's done. Others may simply be interested in dabbling in trading currencies. In any case, they can benefit from receiving some direction on the matter. In the following article, we've answered five of the biggest questions about forex trading, including why you would consider it, the risks of doing so, and what it all means.
What Does Trading Forex Mean?
Trading forex means making transactions that involve currencies in the foreign exchange market. This could mean buying a certain currency pair, such as EUR/USD, based on the expectation the euro will appreciate relative to the U.S. dollar. Alternatively, an investor could sell the same pair, based on the belief the common currency will depreciate against the U.S. dollar.
In addition to making basic purchase and sale transactions, traders have many ways to take positions on currency pairs, including spot contracts, forwards, derivatives and contracts for difference.
Why Should I Trade Forex?
There are several reasons investors might opt to trade currencies instead of making use of other opportunities.
Accessibility: Forex trading takes place on many different exchanges across the world, and as a result, investors can make currency trades 24 hours a day during weekdays. The forex market is also the largest capital market in the world, involving more than US$5 trillion in notional value worth of transactions per day.[1]
Liquidity: Because there is so much activity, the global forex markets provide substantial liquidity to traders. While certain assets may be more difficult to buy and sell, traders interested in currencies will likely find substantial opportunities. Liquidity risk can occur around major news events if liquidity providers seek to limit their exposure to market volatility.
Leverage: Investors can potentially access far more leverage when trading currencies than they can when trading other assets. However, it is important to keep in mind that risk is inherent to investment. While using leverage to make larger trades can amplify returns, it can also amplify the size of losses.
Global Exposure: Forex trading provides investors with an opportunity to obtain exposure to economies across the world. By taking a more international approach, traders might diversify more successfully or potentially achieve higher returns by putting their money to work in areas that have greater potential. Once again, the risk is inherent to investment, so no returns are guaranteed and investors must conduct their due diligence on regions.
Low Trading Expenses: Because there are so many buyers and sellers, spreads are low and trading costs are modest.
How Risky Is Forex Trading?
Like any form of investment, forex trading involves risk. The currency markets can experience sharp fluctuations, just like the stock, bond or commodity markets. Therefore, investors interested in forex trading are encouraged to conduct their due diligence and/or consult an independent financial advisor before making any transactions.
In terms of specific risks, the forex market can present investors with less liquidity risk because of this particular market's highly liquid nature. In other words, there is less risk that an investor will find himself unable to buy or sell a currency pair because he doesn't have another market participant to take part in a transaction. Liquidity risk can increase around major news events.
These are just tips from the iceberg, more post coming on how to make money this year.