Those of you who are still looking into going into POS business or some other digital services, KongaPay wants you to make money as their agent.
We've talked about how to be an MTN Momo Agent, Sim Registration agent, and even how to start your own POS business here. But with KongaPay, you can make money through selling digital services.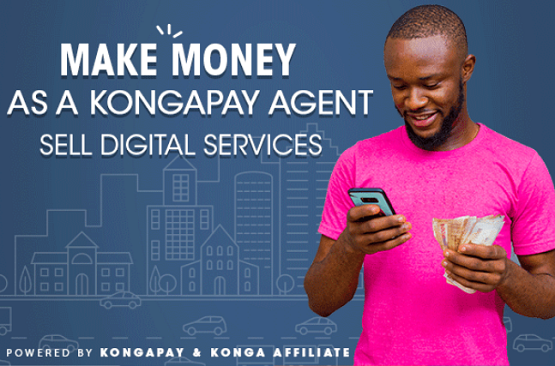 These Services include:
Sending and Receiving Money
Airtime
Data
Bill Payment(DSTV, Electricity bill, Sports betting e.t.c)
All that is required of you to register is to do the below
How to be a KongaPay Agent
Follow this link, filling the form correctly
Fill in your correct email address, house address and also choose the option to request for a free POS from Konga.
Registration will be done on your behalf and Konga will communicate your login details to you. Online and POS agents should also apply.
Let us know what you think in the comment.