The year is still fresh and a lot of Africans are looking for different ways of making money; the good news is that the internet is a marketplace with endless possibilities for skilled Africans to make money.
You can make cool money online with your smartphone without breaking the bank. I'll just share a little here, and leave the rest for you to explore.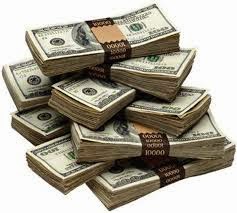 5 Ways You Can Make Money this Year
1. Arbitrage: This simply means buying digital currency in one market at a cheaper price, and selling in another market at a higher price, thereby cashing out your cool profit.
Requirements:
You need a Coinbase Account, Sign up here
You need a Binance Account, Sign up here (Read guide here). Make sure your are fully verified
Let's begin:
Coinbase is one of the largest cryptocurrency exchanges in the U.S., Coinbase is a place to buy, sell and hold digital currencies like Bitcoin and Ethereum, etc. You can buy digital currency with your master card on coinbase at a cheaper price, and sell it on Binance P2P at a higher price regardless of your location.
Once you sign up using the link above, you'll be asked for the following information.
Important: Enter accurate, up-to-date information to avoid any issues.
    Email address (use one that you have access to)
    Password (memorize your password)
    Your State (we'll ask for proof)
Verify your email address, your phone number and you should have a valid Identity card.
Link Up Your Master Card
Once you are fully verified, link up your master card (At the time of writing, FCMB Master and virtual card is working. You can try other master cards too)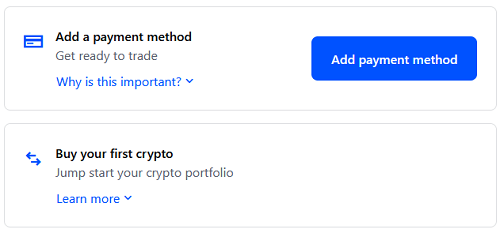 And make your first cryptocurrency purchase.
In this case, it is advisable you buy XLM because the charges when transferring to your Binance account are very low.
Go to Your Binance Account, copy your XLM (Stellar Coin) receiving address, and send from you XLM (on Coinbase)
Once successful, FCMB will charge little from your account and your XLM coin will arrive on your Binance account.
Convert your XLM to USDT, and sell it on the Binance P2P platform.
2. Binance Earn
Anyone can earn a passive income in the profitable cryptocurrency market. A report from the World Economic Forum showed that Africans made the highest peer-to-peer (P2P) payment transactions volume globally.
Binance Earn and the P2P system are clever ways for Africans to make money online. The P2P system allows users to buy and sell crypto assets with different users to generate income. With Binance earn, you can make money from Defi staking and more.
3. Fiverr
Skilled Africans can earn a desirable income online from freelancing platforms in 2022. Africans with skills can offer services and get paid without limitation on Fiverr. According to Priceconomics, over 90% of sellers on the platform earn $500 or less monthly.
Fiverr is an online marketplace offering various jobs and services beneficial to Africans. Africans can earn on the platform as a logo designer, life coach, website development, virtual assistant, writing, and more.
4. Clickbank
Have you ever wanted to make money in an affiliate marketplace empowering entrepreneurs? Well, that's how to make money on Clickbank. The business method is similar to e-commerce with secure payment processing and profitable for Africans.
You can join the platform affiliate program, promote products and earn rewards. Furthermore, the platform creates a suitable working environment, making it ideal for Africans. You can make money selling products with affiliate links.
5. Upwork
With over five million registered clients and twelve million freelancers, Africans can make money on Upwork. The platform reported revenue of $373.63 million in 2020, according to Upwork Revenue and Client Stats on backlinko.
The platform has active clients spending over $5,000 annually, and Africans can benefit from it. You can earn with advertising, marketing, and analytics skills. Software developing, writing, website development, and programming are in-demand skills on the website.
Once you have catchy proposals on Upwork, making $500 every month is nothing to bother yourself about. That should be the minimum amount you should aim at on the platform.
These are just tips from the iceberg, more post coming on how to make money this year.