5 weeks after Opera VPN shut down its operations, Adult Entertainment site P*rnHub launched its own VPN service dubbed VPNhub with free and unlimited bandwidth.
VPNhub is a private and secure VPN that encrypts your personal data and hides your IP address, location and identity. Browse anonymously and protect your personal information on public Wifi hotspots.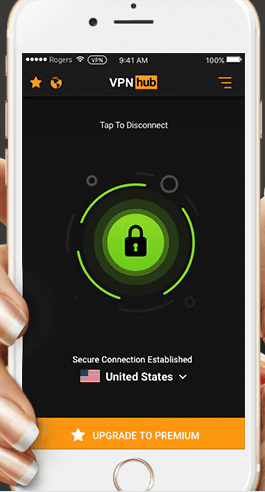 The VPN encrypts information that users send across the Internet, essentially meaning that the tool can cover tracks when users watch or browse P*rnHub's content.
If you don't already have a VPN you are using on your device, its advisable you download this one.
"A VPN, or Virtual Private Network, is a private network you can connect to over a regular Internet connection. When you connect to a VPN, all the data you send and receive becomes encrypted, protecting your privacy online. Another benefit of a VPN is that your virtual location can be modified, which can allow you to access geographically restricted content,"
Where Can I Download VPNHub?
It is available for download on Android, iOS, Windows and MacOS devices. You can download it here.
Free and Premium Version
VPNHub comes in two version, premium and free version. Notably, the Windows version and macOS desktop version are only for premium subscribers.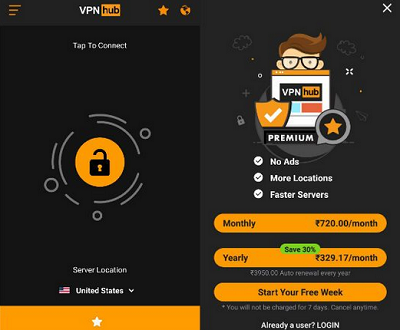 How to Connect to VPNhub?
To use VPNhub, open it and tap on the lock icons in the middle of the screen. You will be virtually connected to the location of the server of your choosing and your data will be encrypted.