The first device and electronics protection plan, Tanta Secure, has been introduced into the Nigeria market to protect items such as smartphones, tablets, laptops, gadgets, electronics and other home appliances.
If your device is protected by Tanta Secure, and it experienced any form accident, damages, drops, spill or even malfunction, the company will fix it for you. The production covers all electronics and gadget depending on the device you wish to protect.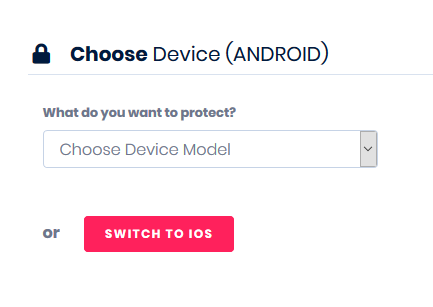 Accidents, drops, spill, malfunctions and everyday mishaps are completely unavoidable, even to the most careful users. 99% of device owners have experienced device breakdown, malfunctions or accidental damages. 29% have abandon their item(s) due to expensive repair or replacement part costs, 31% are still using their broken device, in the current defective condition. While 40% repaired their broken device(s) at a ridiculous price.
According to Tanta Secure, Subscribers find it hard to get original equipment manufactures' (OEM) parts and this leads to frustration on the part of the users which leads in dumping of these products.
We have worked out a synergy between us, manufacturers and certified technicians that would take care of these devices at the convenience of the subscribers."
If your devices get damage, Tantasecure will fix it for you
How does it Work?
Go to tantasecure.com and select the device you want to protect
You'll be asked to enter the IMEI of the device you wish to secure if it's a smartphone
Choose how long you want to protect this device e.g 6months, 1yr or 2yrs
Make payment and you are good to go.
You can protect your Laptop, your electronics, Home appliances and lot more.