Telegram Premium subscription will be available later this month as reported by TechCrunch and it will give users "additional features, speed, and resources."
Some of the features coming with the premium include early access to new features, the ability to upload larger files, and Premium-only stickers and reactions. The move is intended to respond to user demand for additional storage/bandwidth — without such super users destroying Telegram's ability to sustain a free service for everyone else.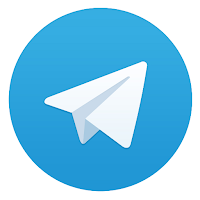 "After giving it some thought, we realized that the only way to let our most demanding fans get more while keeping our existing features free is to make those raised limits a paid option," he writes.
Premium Subscription Cost
Data gathered from the beta version of the app suggests it will cost $4.99 / month and will come with faster downloads, voice-to-text messages, tools to customize your chats, and more
The beta also indicates Premium users won't have ads in one-to-many channels, something Durov introduced last year. This is in line with Durov's previous promise that he would give users a way to turn ads off, though it looks like you might have to pay to gain access.
It's not clear whether the Premium play is intended by Telegram to just cover costs for extra resources or to generate extra revenue.
For now, we'll wait for more updates later this month.