It is no longer news that Glo 1.2GB for N200 has been discontinued and users have been seeking  for an alternative way of surfing the net for the same amount.
MTN NG also offers the same 1GB for N200 winback data plan in which most people has been using for a while now. Unfortunately, subscribers are now complaining that they are no longer eligible for the offer, meaning this offer also has been discontinued.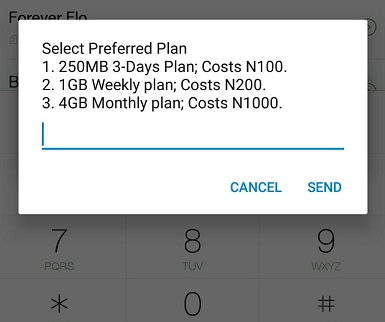 Before now, with MTN winback offer, you can get 5GB for N1000… but right now, MTN want you to go for 1GB + (500MB usable only at night) for N1000 which is ridiculously unthinkable.
Your best option at the moment is to go for Airtel Data Reversal.
To those who don't already know, this is how it works;
Airtel NG launched a new service that enables users to reverse the money used in subscribing for data.
For instance if you subscribed N1000 for 1.5GB, you can reverse the money after 24hours provided that you didn't touch the main data.
How to Reverse Your Data Bundle to Get More Than Airtel 3GB Data
Step 1: Get a new 4G Airtel SIM and you'll automatically be eligible for double bonus data offer
Step 2: Kindly subscribe to your desired data plan after a successful response from their double bonus activation center

Step 3: Now, dial *141# to purchase any data plan of your choice using your 4G Airtel SIM card. Your purchased data, bonus data, 4G bonus data will all be given to you.
Step 4: Within 24 hours of purchase, kindly reverse the data by dialing *121*6#, select the amount of data you previously purchased that you want to reverse and then, your money will be restored back to you.
Step 5: Subscribe again with your reversed Airtime and use only the bonus data only. Keep repeating the process if you want more data.

The trick works well on both Airtel 3G and 4G SIM cards.