Good Morning guys, the week has been a busy one for me and I've
not been too consistent online no wonder I missed a lot of questions with
regards to device problem; but today, let's consider fixing some of your
device problems
here.
I got this question from a loyal reader over the weekend and I'm
going to attend to it generally here…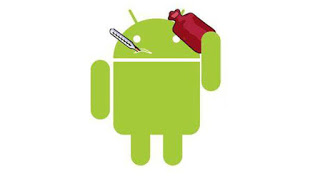 My smartphone restarts over and over, what do I do now?
There are many reasons why smartphone restart over and over again
which includes;
· The device's
internal storage becomes corrupt or damaged
· A system update
fails to apply correctly (potentially as a result of the above)
· The user attempts
to apply custom software (a custom ROM, for example) incorrectly
· The device is
physically damage by water, electricity, or some other external force
· A malfunctioning
or malicious 3rd-party app prevents the device from booting
How to fix this?
Step 1: Boot Your device into safe mode
How to boot into safe mode
>>Press and hold your phone's power button for a few seconds
until Android prompts you to turn off your phone—just as you would normally do
to power it down.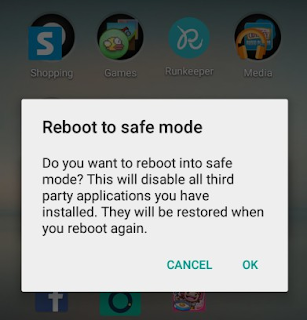 >>Next, tap and hold Power off for a few seconds until your phone asks you
to confirm that you want to enter safe mode. Tap OK, and your phone
will restart into safe mode.
Step 2: Delete Recently Installed Apps
>>Go to settings>>Apps>>downloaded and uninstall your recently installed apps.
Step 3: Turn Of Auto Sync
>>Go to settings>> Scroll down to "Accounts and Sync">>Turn
it off
Uninstall Google Play Store updates
·
Navigate to
settings
·
Application
manager or apps
·
Google Play Store
·
Uninstall
Updates.
What if after trying all the above and the
problem still persist?
Your final option is to factory reset your
device by doing the below;
Go to Settings>> tap
Backup & Reset>>Tap Factory
data reset
Tap Reset phone or Reset tablet.
How To Turn Safe Mode Off?
When you are ready to exit the Safe mode, press
and hold the Power button and then tap Restart. Your device will boot to normal
mode and you can use it as usual.