A new app has been launched by Truecaller, and the app let you choose trusted people as your guardians. The app is tagged as your personal safety app.
When you choose trusted people as your Guardians, and allowing them to see where you are, you can have peace of mind, and protection in case anything goes wrong, says the company. With the newly launched app, you can easily notify your guardians if you are feeling unsafe in a location, share your gps location, and even choose the people you trust to see your current location.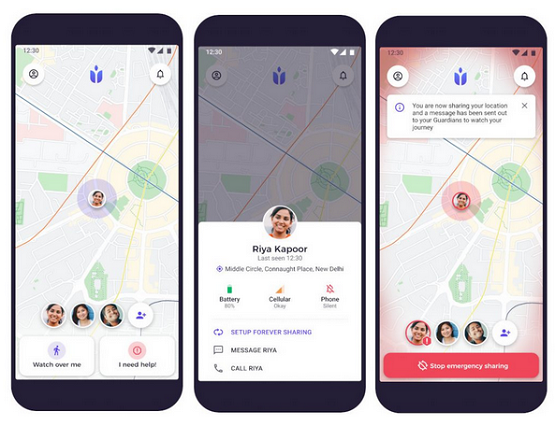 Features of Guardians
Invite your friends & family to be your Guardians. Choose the people you trust to see your location when needed.
Share your GPS location privately. Only your Guardians will be able to see where you are and check on your safety.
Setup forever sharing. You can choose to share your location permanently to certain trusted people.
Notify your Guardian's immediately when you are feeling unsafe, using the 'I need help' feature
Battery life, network strength and phone status can also be shared. This can be vital information for your Guardians and your safety.
How Does it Work?
Truecaller users can easily sign in with one tap. If you're not a Truecaller user, your phone number will be verified using a missed call or OTP.
The app needs only three permissions: your location, contacts (so that you can select and invite your personal Guardians) and phone permission (to show your phone status to your Guardian).
Where Can I Download the App?
It is available for iOS and Android users. For android users, you can download it from Google Play Store. And iOS users can download it from App store.