Truecaller has introduced another extension to its app called the "Call Reason " feature which allows you to know the reason why someone is calling you.
This actually sounds strange because it will allow you to see the reason why someone is calling you before picking the call.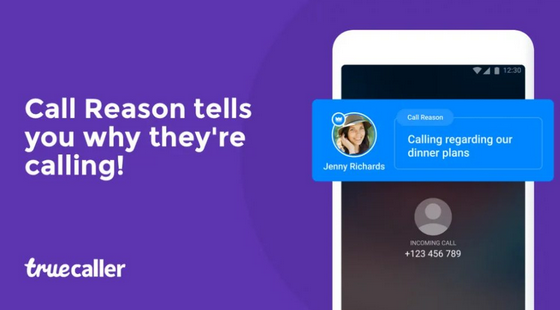 The feature is a simple add-on to the existing Caller ID UI that Truecaller currently employs in Android. From the caller's side.
How it Works
Truecaller will let you set up to 3 custom reasons that you can quickly choose when making a call, or you can write a new reason every time, or simply skip writing a reason altogether.
The feature will help businesses improve call pick-up rates when they need to reach out to a customer. It will also help the call receiver identify if the call is personal, from a business, or something urgent.
The feature is already rolling out to Android smartphones, while iOS users are expected to get the feature early next year.
Setting Up Schedule SMS
Alongside this update, Android users are also getting schedule SMS messages and also translate incoming messages within the app.