We've seen lots of updates in the last few weeks rolling to WhatsApp and those still in development. WhatsApp web is about to witness the rollout of Video and Voice calls.
According to the latest reports, the latest update for WhatsApp Web (version 2.2043.7) includes the ability to make video and voice calls.
This feature is currently listed as in the beta stage of development, and the icons within the chat interface indicate that the company is still working on this functionality before it officially launches it.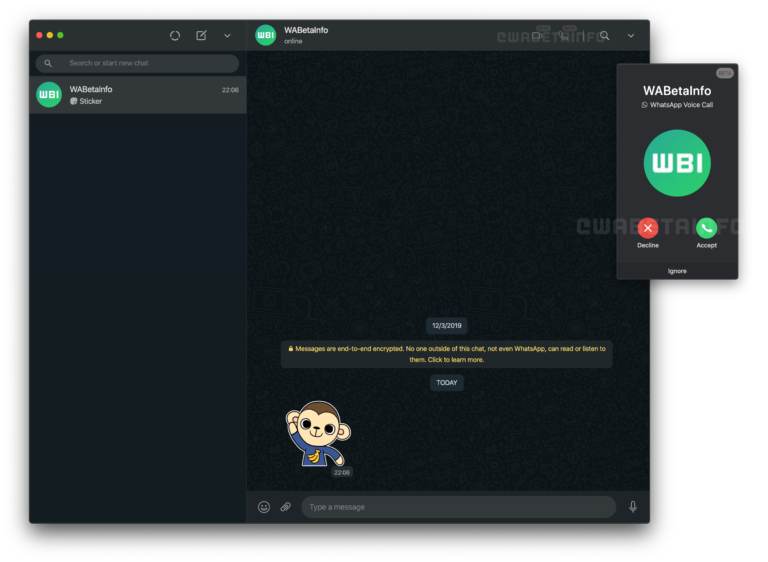 The report stated that the ability to make voice and video calls from WhatsApp Web is expected to roll out in the next few weeks.
It added that when a user receives a call using WhatsApp Web, a window will be presented where the user can accept or decline the incoming call.
Additionally, when users place a call, a smaller window will pop up that shows the status of the WhatsApp call.
Support for group voice and group video calls will also be rolled out to WhatsApp Web, the report stated.
The support for Group Voice and Video calls is expected to be rolled out at the same time within the next few weeks.