Those of you actively using WhatsApp Web, the brains behind the chat messenger want you to have a mobile experience on your PC with these new features.
Users of the app are now enjoying Voice, video, and group calls using WhatsApp web directly from their PC, but there is a new update coming, and that we'll share with you below.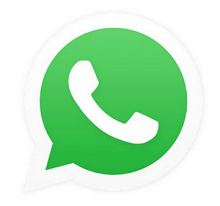 Video / Call Button
WhatsApp is currently working on Voice / Video calls button according to report, and it is undergoing a series of tests before it will be available for users.
New Loading Screen
WhatsApp is equally working on a new loading screen, that may probably allow you to use a single WhatsApp on multiple devices. Recall we talked about it some weeks back here. Once the feature is complete, you'll be able to use your WhatsApp on multiple devices.
New iCons
Finally, if you want to attach a file, you are expected to see new icons instead of the old rugged one, just like we have on Android. They are currently been designed for the web, and once complete, it will be visible in the latest version.
However, the most anticipated features still remaining using your WhatsApp on multiple devices and improved app security.