You all can bet that when it comes to end-to-end encryption, WhatsApp messaging is top-notch, and not just messaging alone but voice and video calls are all encrypted.
According to the Facebook-owned messaging platform said,  "just like your messages, WhatsApp calls are end-to-end encrypted so WhatsApp and third parties can't listen to them." As we all rely ever more on video calls to replace face-to-face meet-ups, this is a big deal.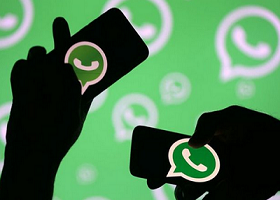 A new feature is coming that will lift the limits on the number of people who can join in a video call. The current number is just four persons… but that is about to change.
According to the latest information from beta code leakers WABetaInfo, the number of callers is about to increase for both Android and iOS users.
You'll be able to get in touch with your family and friends better, thanks to the new group call limit, available within the next weeks.
This is the best decision taken by @WhatsApp: we can stay safe at home, but we can meet virtually more people we love though WhatsApp 💚. #RT https://t.co/M0DsObrTmS

— WABetaInfo (@WABetaInfo) April 16, 2020
The code to expand video calling is buried in both the beta iOS and Android apps, so it's a change for everyone, but only if all callers have the latest version of the app installed once it's released.
We don't know how many callers will be enabled yet—a small shift to six or eight, or a more fundamental change that might allow larger, existing groups to participate in video calls. That would seriously shake up the market.
New Call Header
WhatsApp is also adding a call header to remind everyone that those calls are end-to-end encrypted. The timing of this change is no coincidence. Video calling usage has skyrocketed. Zoom has been the main beneficiary, but others in the space, including Microsoft with Teams and Skype as well as Facebook with its Messenger app and Portal, are rushing to expand their offerings.
Once the number of callers is increased on the messaging platform, WhatsApp will be a threat to the above players… Zoom will be threatened, Microsoft will be threatened as it may now be used for video meetings.
WhatsApp For iPad
You'll recall, the info was shared sometimes last year, well it is still under development but greatly expected.
Stay Safe people.
Via: YomiProf