WhatsApp is adding a feature that will allow you to transfer voice notes, photos, and conversations from iOS to Android devices. The feature was announced earlier in April, and now, it is gradually going live.
WhatsApp's iOS to Android chat migration tool is now going live. However, not every WhatsApp user will be able to take advantage of it.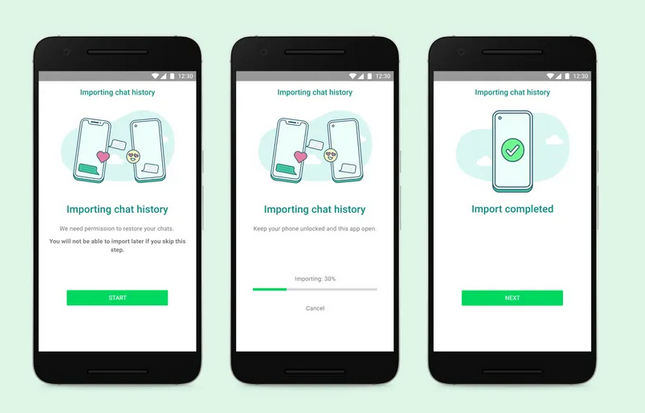 Samsung demonstrated how users coming from iOS to Android will be able to transfer their WhatsApp chats and media to the new foldable phones using a USB cable at the launch of the Galaxy Z fold 3 and Z flip 3.
But WhatsApp has confirmed to theVerge that it is indeed adding the ability for iOS users to move all voice notes, photos, and conversations to Android phones, starting with the Samsung foldables. The feature will also become available on other Samsung phones running Android 10 "in the coming weeks."
The new feature should help address one of WhatsApp's most frustrating elements, which is that it's never been officially possible to transfer your chat history between mobile operating systems.
If you choose to use WhatsApp's cloud backup feature, then iOS chat histories are stored in iCloud, while Android's are in Google Drive, meaning it's only possible to transfer your chats between phones running the same operating system. The new tool surpasses this limitation and allows transfers between the two operating systems using a Lightning to USB-C cable.
The feature will eventually arrive on all Android phones but no specific timing when it will arrive.