Having a backup of your chat history on WhatsApp is important because it will be easier to restore when switching to another smartphone or if you simply format your phone. But it appears a lot of people are having difficulty backing their chats on Android and even on iOS devices.
Some iOS users are finding it difficult to upload their chat history on iCloud and restoring too. But we have put some things in place that will help you to easily back up your WhatsApp chats, upload, and restore them safely.
For newbies who have never back up their chat history before, here is how
How to Back Up Your Chat History
Go to WhatsApp > tap More options > Settings > Chats > Chat backup > BACK UP. It may take some time backing up your chats, but when completed, you should see 100% complete.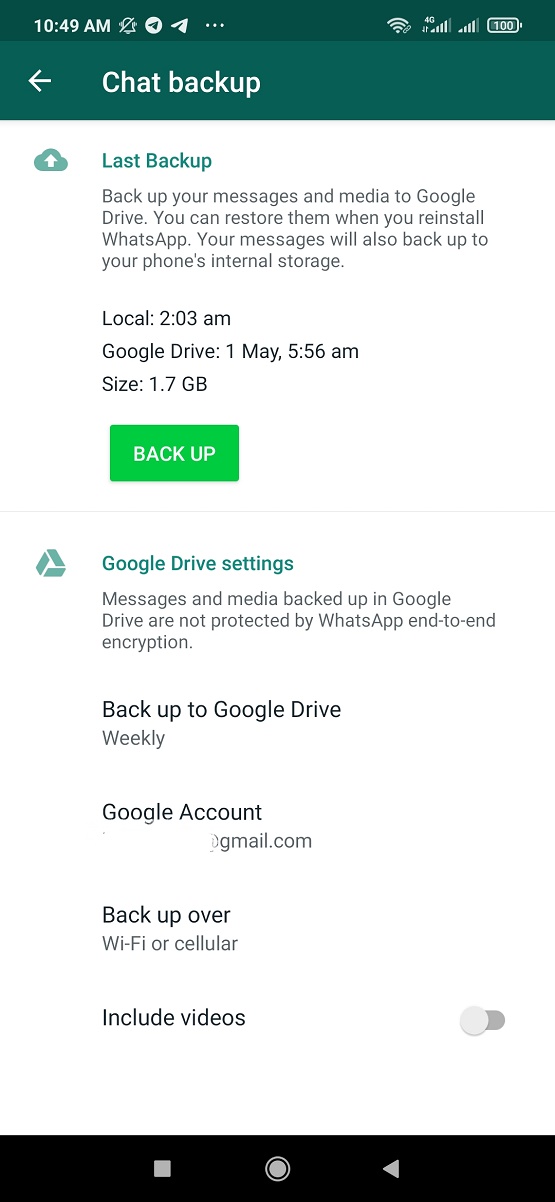 Exporting Your Chat
You can use the export chat feature to export a copy of the chat history from an individual or group chat.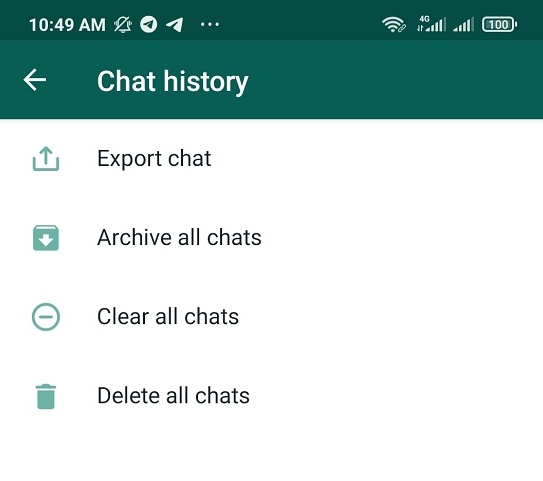 Open the individual or group chat.
Tap More options > More > Export chat.
Choose whether to export with media or without media.
An email will be composed with your chat history attached as a .txt document.
FAQ Regarding WhatsApp Backup on Android
Question: My WhatsApp never completes backup, its either it doesn't complete or automatically canceled:
Answer: One of you often experiences something like this, which means there might be an issue with your background data on Android. Make sure your battery optimization for WhatsApp is turned off. And make sure your internet connection is stable.
Question: Preparing the backup seems to take longer than expected. What should I do?
Answer: Just make sure your battery optimization is turned off completely. Note this problem is not exclusive to only Android 11 users, but general. Just make sure you have a stable fast internet connection.
Question: My backup gets stuck at 99%, it never gets to 100%.
Answer: When you encounter a problem like this, it is advisable you restart your back up and patiently wait for it to be completed.
Question: I've reinstalled WhatsApp, but it doesn't seem to see my previous backup.
Answer: Make sure you use the correct Google account attached to your smartphone when you backup the previous one. If you do, try to log out and log in again. This helps a lot of times in finding your stored WhatsApp backup.
FAQ Regarding WhatsApp Backup on iOS
Question: My backup gets randomly stuck, and never complete.
Answer: Check if you have enough space on iCloud to accommodate your backup. Even if you think you have space, you should note the below;
You'll always need 2x the space available in your iCloud account than the actual size of your backup. For example, if the new backup size is 3GB, you need 3GB x 2.05 = 6.15GB. In this case, you need to buy more storage.
Question: WhatsApp doesn't see my previous backup after the reinstallation
Answer: Does your WhatsApp have permission to read files on iCloud? Go to iCloud from your iPhone settings>>iCloud>>WhatsApp. Check if it's turned on. This should solve it when turned on.
Question: WhatsApp has restored my chats history but I don't see my media.
Answer: This issue has been around for years and no solution has been proffered so far. It usually happens when you have a lot of media to restore. You can try to reinstall WhatsApp again to see if it can finally restore your chat history and media without any issues. If it doesn't, then there is nothing you can do for now.