WhatsApp with over a billion users worldwide has been working on adding new features to its platform, some of which are still in development. Another feature that is expected to roll out in the next couple of weeks is the extended disappearing messages.
A disappearing message feature was rolled out to WhatsApp last year which when turned on allows a message to vanish after 7 days, but according to a leak uncovered by some insider from the platform, that choice will soon be expanding. An upcoming version of the feature with an additional 24-hour option was spotted in development.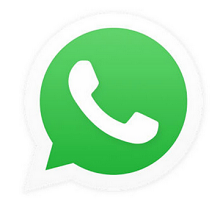 What this means is that WhatsApp will soon include the 24 hours option in the section where you're used to enabling/disabling disappearing messages for personal and group chats.
When the user chooses "24 hours", all messages sent/received after this change expires after 24 hours, so they will disappear from the chat.
So you'll have the option of 24hrs, and 7 days for a message to disappear. The feature is still in development and is expected to roll out once completed in the coming weeks.