Just a few days ago, WhatsApp announced that it will be rolling out a disappearing message feature, and the feature is now rolling out.
The feature has been in development and beta testing for many months now and is finally rolling out globally to everyone over the next few weeks.
Disappearing Messages:
The feature itself is quite simple. Once turned on in either a group chat or an individual chat, any messages sent henceforth will be deleted from the chat on both the phone and server-side, after a period of 7 days.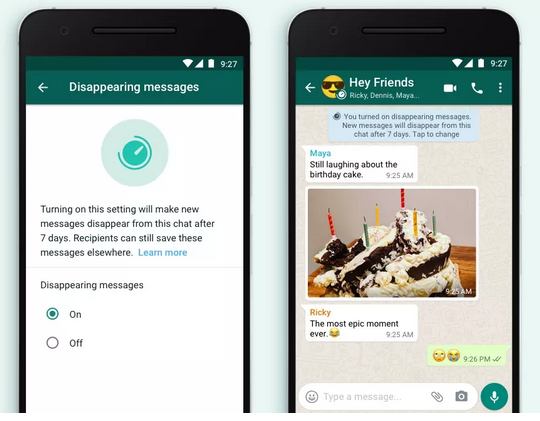 How to Turn On Disappearing Messages
In individual chats, disappearing messages can be toggled by either participant and in group chats, only the admins can toggle it. Simply tap the contact or group name on the chat screen, select disappearing messages, and accept when prompted.
You can check more about it here.
WhatsApp Payment
Launched around mid-June 2020, WhatsApp pay allows you to securely send and receive money through WhatsApp within your chat with family, friends, and businesses. It first rolled out to Brazil, now it is rolling out to India.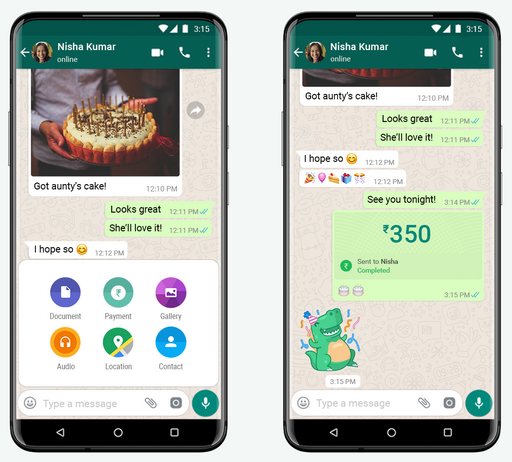 WhatsApp designed the payments feature in partnership with the National Payments Corporation of India (NPCI) using the Unified Payment Interface (UPI), an India-first, a real-time payment system that enables transactions with over 160 supported banks.
To send money on WhatsApp in India, it's necessary to have a bank account and debit card in India. WhatsApp sends instructions to banks, also known as payment service providers, that initiate the transfer of money via UPI between sender and receiver bank accounts.
The service is already rolling out to users and should arrive for everyone in the coming weeks. The feature will roll out to other countries in the coming weeks