We have been receiving few updates from the popular chat app WhatsApp and more updates are still coming in. Two new features will soon be rolled out to Android users which we are going to discuss below.
Joint Missed Calls
WhatsApp users may soon be able to join ongoing group calls that they have missed through a new prompt. If a contact invites an unavailable user to a call, that user can then join or ignore said ongoing call the next time they open WhatsApp. It's a feature that's seemingly meant to streamline group calls.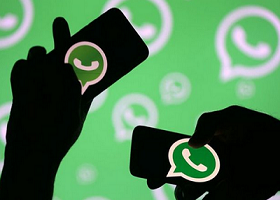 Functionally, it would also bring WhatsApp closer to the likes of Zoom and Skype that allow users to join ongoing calls at will.
Biometric Lock
Fingerprint lock feature was long rolled out on iPhones, and now the feature is being improved upon and it will now be renamed "Biometric Lock" and will expand to cover face unlock and "other unique identifiers.
In other words, Fingerprint lock will be a Biometric lock, because it will support more ways to authenticate your identity to open WhatsApp.
Face Recognition will be supported if the device has a proper sensor.
Any other unique identifier will be also considered if the fingerprint or face recognition fails.
The above features are still been developed and will be rolled out once it has been completed on Android.