It's a new months and some major changes are expected to come to WhatsApp which some of you admin's are going to love .
WhatsApp is rolling out the ability for group admins to delete any message for everyone. The admin delete feature is currently rolling out to select beta testers, and it will let WhatsApp Group admins delete messages for everyone.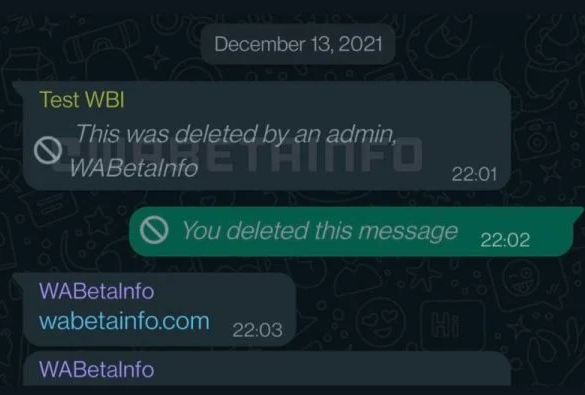 If you're a group admin and you try to delete an incoming message and you see the option "delete for everyone", it means the feature is available. When you delete a message for everyone, sent by another group participant, other people can always see that you've deleted that message since your name shows up within the chat bubble.
WhatsApp is also rolling out a feature on its iOS beta that lets group members view participants that have left or been removed from the group.
WABetaInfo reports that some selected iOS beta testers will have an option at the end of the list of group participants to view people who left or were removed in the last 60 days.
When enabled, the feature will be available to any group member and not limited to just admins. The update also removes the chat notification informing participants when someone has left or been removed from the group.