If you can recall, the company stopped supports for Blackberry OS in 2017, Android versions older than 2.3.3 and Windows Phone 7 back in 2016.
WhatsApp has just confirmed that it will end support for Windows Phone, as well as some older versions of Android and iOS. Starting from December 31, 2019, WhatsApp for Windows Phone will stop working, while next year the developers will no longer support devices running older versions of Android and iOS.

In case you're wondering why WhatsApp has decided to turn off support for Windows Phone ahead of 2020, it's worth mentioning that this is consistent with Microsoft's decision to end support for their mobile operating system.
Concerning the other two operating systems, WhatsApp will stop working on devices running Android version 2.3.7 and older starting February 1, 2020.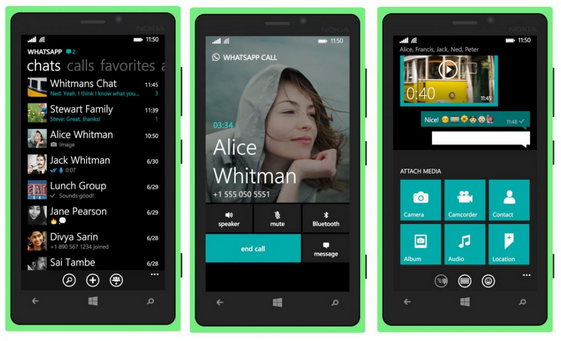 Also, devices powered by iOS 7 and older will no longer be compatible with WhatsApp effective February 1, 2020.
However, since WhatsApp won't be developing for these operating systems anymore, some features that are now available might stop working even before the deadline, so you might want to switch to a newer device if you want to continue to use WhatsApp.