Not too long ago, it was rumored that WhatsApp for iPad will soon be available as the team of engineers are already working on it. Here is another leak as tweeted by Wabetainfo.
WhatsApp is working on a new Universal Windows Platform (UWP) app for Windows 10. UWP apps are developed to run on a variety of Windows 10 devices, which means this version of WhatsApp may be able to run on both Windows desktops and compatible Windows Mobile smartphones.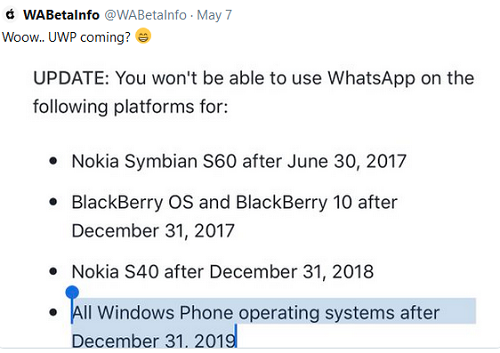 The UWP version of WhatsApp will be available for download from the Microsoft Store once it has launched, meaning desktops running Windows 10 S will also support the application.
WhatsApp has been dropping support for older Windows Mobile operating systems, and it is unclear whether this upcoming version of the app will support Windows 10 Mobile.