Get busy this weekend, its gonna be an awesome break and a
long one for that matter, I guess your smartphone will be your best friend this
season. For game lovers, if you don't already have PES 2016 on your device,
then read on.
Pro Evolution Soccer PES 2016 is not just a
game
, but it unites
the body, soul and spirit together. If you still have the 2015 install on your
device, then I think you should upgrade to 2016 version.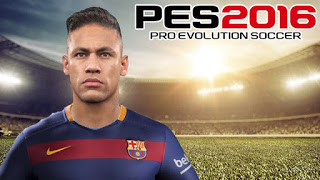 New Features
==>Some Club has been
updated Jersey from 2015 to 2016.
==>New Boots Adidas Pack.
==>Fix Jersey number of BPL ( Barclays
Premier League ) invisible.
==>And many others including the latest
addition of skill players, etc.
Requirements
How to Install PES 2016 ISO Version
On Android Device
1. Download PES 2016 ISO Data
from the link above 
2. Download and Install PPSSPP Gold from
the above link
3. Move PES2016.iso that you
downloaded to SDCard >> PSP >> GAME
4. Open PPSSPP Gold that you installed and
Find Games, then tap PES2016
Now you can start Play the game, and enjoy!
Don't miss a moment with PES 2016. Let's get the ball rolling…