Not everybody like the "we use cookies" dialog boxes each time you visit a website… Opera thinks its absolutely annoying that is why the latest version of Opera for Android makes sure you see few of those irritating prompts as possible.
If you go into the Ad blocking section within Settings, there is now an option to block cookie dialogs. Once you check that off, Opera uses a combination of CSS and JavaScript detection to block as many of those pesky dialogs as possible.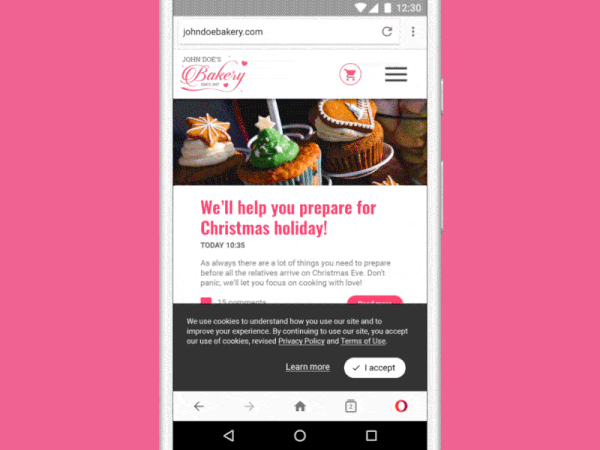 Cookie dialog blocking is not fool-proof, but Opera said it successfully tested the feature with 15,000 websites.
The new version 48 of the app has two more neat features. If your phone is on Android 7.1 Nougat and above, you can create QR scanning, search or browsing tab shortcut directly on the Home Screen. Long tap on the Opera app icon and just select New Tab from the 3D menu.
The new text wrap feature was tested in Beta and finally makes it to the final rollout. Just go to Text options, click Text Wrap and select your desired size of letters.
You can download Opera for Android here.