All eyes on me! This is what this package is all about, must
especially for those who makes a lot of calls to their love ones and those who
climb mango tree looking for good reception every 12:30am.
Some people already got the text from MTN, and those who
didn't get will see this post as been strange. Unfortunately enough, out of all
my 5 official MTN sim only 2 of them was eligible for this offer. The one on iPulse says "Pay N40…", while the one on True Talk says "Pay N50…".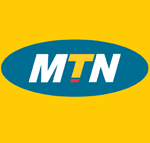 This plan charges you N40 and you enjoy free mtn to mtn
calls for good seven days, every week.It means that N40 will be deducted from your MTN
account after which you'll be able to make free calls to all mtn numbers for a
week.
How Can I Activate it?
Dial *142#
Note
If you are not eligible, its because you are too mature to enjoy this offer. Terms & Condition apply.