A loyal readers of this blog sent me this an hour ago…This was
the reply he got from PayPal concerning the
PayPal limitation
of not been able
to receive money in Nigeria. Accroding to Him, 
"I have on 22 July 2015 contacted PayPal team over the fund
receiving issue. And here was the reply i got from them".
Dear Deen Dabai,
Hi! My name is Miles from PayPal Consumer Support. I hope all is well with you
today. Thank you for your kind words about the services of PayPal. I'm glad to
clear things up about the receiving payment
feature. We are doing our best to make the payment receiving feature available
in the near future. Since PayPal has just recently launched the services in
your country, currently, the receiving payment feature is not yet available. This is to comply with local laws and
financial regulations in Nigeria. Online safety and compliance is a top
priority for us. We continue to work very closely with regulators in your country
to ensure full compliance with all applicable regulations.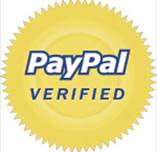 Don't
worry; we have already submitted the application for the option to receive
payments with your Nigerian banking regulators. As soon as the application is
approved we will inform you right away.
In the mean time,I recommend using or arranging other payment solutions to
receive funds from your client (e.g. money order, check, etc.) I'm glad to
inform you that sending money or international payment is free. Alternatively,
if you maintain an address in a country where the receive payment service is
available and if you have financials in the said country, you may register a
PayPal account in
any of the following countries:
South Africa
Kenya
Lesotho
Malawi
Botswana
Mozambique
You have my assurance that we're constantly working towards expanding our
service to include this feature since it would be beneficial for both of us to
offer this to you. When additional features are made available you'll be the
first to know. If you have additional questions or need further assistance, please
don't hesitate to contact us at
+1-402-517-4519
 Monday
through Friday
8:00AM to 4:30PM
local Nigeria time.
I'm glad you got in touched with us and I get this clarified for you. Your
patience is greatly appreciated. We are pleased to have you as a member of the
PayPal community.
Sincerely,
Miles
PayPal
The question is, who are those in charge of the local laws
and financial regulation in Nigeria? And how long will it take for application
to be approve?