UPDATE – CURRENTLY BLOCKED.
At the moment, you should have more than one option on the cheapest data trending ranging from mPulse to Airtel and glo Jollific8.
Airtel 4.6GB for N200 seems to work for most people while some sim are barren. We've posted the guideline you should follow to be eligible for Airtel 4.6GB and it really works for most people.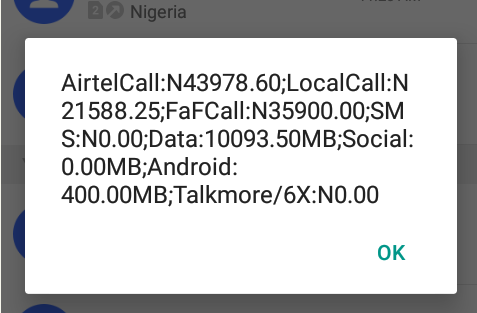 However, for those who are still finding it difficult to activate the Airtel 4.6GB, you can simply try the guide below;
Migrate to Airtel Smart Value by dialing *314#
>>Change your Airte Sim Port: If you've been trying it on SIM 2 before, change it to SIM 1 or use another phone or MiFi.
>>Send GET to 141
>>Dial *143*pin# to load your N200 recharge
>>You'll get a message that you've been given 250MB. Just dial *223# or *140# and you'll see your original balance of 4.6GB.
This method works… You can give it a shot or Just look for your Glo Sim and enjoy Jollific8 data of 5.2GB for N100.
It has been posted before and this is just a reminder that Glo Jollific8 5.2GB for N100 and 10.4GB for N200 is still working.
Check out the procedures on how to activate it here. Don't forget to grab a cup of juice and chill while watching "Dare Devil" season 3.