The ntel data awoof is really making sense except for the slow network issue encountered during browsing in some locations and I'm guessing this thing is really turning Globacom crazy, hence introduced Glo Oga Sim.
Glo Oga Sim is a new data bonus that gives subscribers double data bonus over the standard data package on their subscriptions. For instance, if you subscribe for  7.2GB @ N2500, you'll be given extra 7.2GB oga sim data bonus making it 14.4GB.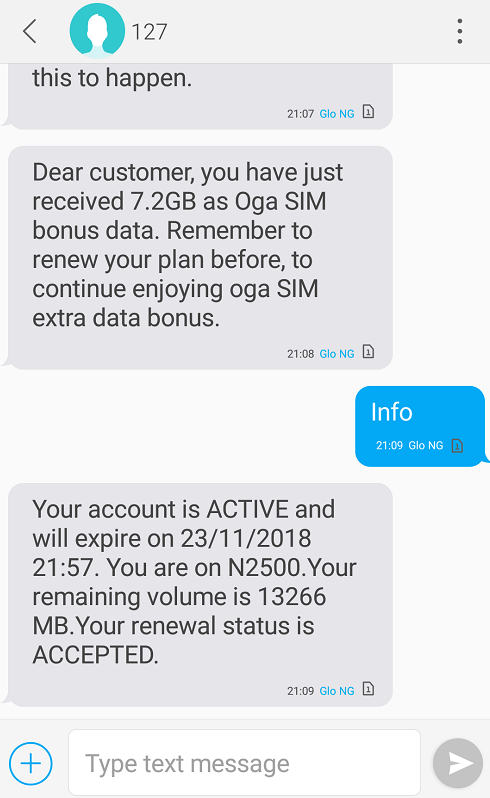 For regular N1000 monthly data subscription that is supposed to give you 1.6GB and 2GB of data for existing, new and renewal customers, they would now get a whopping 3.5GB.
This is applicable to all other data plans.
How do I Get Glo Oga Sim Offer?
1. Make sure your Glo sim is 4G(not compulsory) enabled or go to the nearest Glo outlet to upgrade your 3G sim to 4G
2. Renew the plan before your current plans expire.
And for your information, Glo subcribers have also been testifying that 4G sim is faster in their location compare to some other plances.
Can I use Glo 4G SIM on my 3G enabled phone?
Yes, you can.
I don't know why Globacom stopped double data offer initially, but atleast with this new data offer, they might regain the position as the grandmaster of data.
This is a welcome development and those of you using Glo 4G LTE can also testify of the speed in your location.