Happy New month to everyone, I trust this month will be the best for us all. Data is important except you are not using a flexible smartphone.
If I may ask, is Airtel not planning to launch 4G in other states? It is long overdue now that MTN is already talking of launching 5G network before 2020.
Nigerians are currently signing a petition on the popular petition website change.org. The petition started in January 2018 has gathered over 21,000 signatures out of 25,000 signatures benchmark.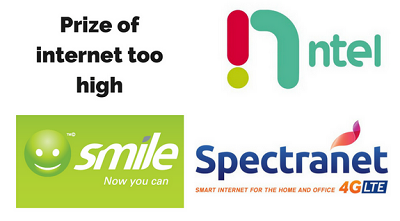 Titled 'End high internet subscription charges for Spectranet, Smile and Ntel in Nigeria.' Shallangwa said, "Internet providers charge too much for internet service, despite poor network coverage. They keep increasing the prize (price) of the internet without improving their service."
Smile and Spectranet data plans are expensive but let's talk about ntel
Ntel Data Plans
Ntel network has not been too good of recent and yet they offer you one of the cheapest data plan. You can't download with ntel data, except you're prepared to wait till eternity.
You can get Ntel 20GB for just N2000 on Wawu SIM. People who stays in places like Lagos, Port-Harcourt, Abuja and other areas where Ntel network is visible can testify of this.
Best Data Plan for Youtube Streamer and Subscribers
If you do more of YouTube streaming then you can go for the below Airtel Data offers
Recharge N1000 and get 4.5GB data
(1.5GB android data + 3GB YouTube streaming)
Recharge N2000 and get 9.5GB data
(3.5GB android data + 6GB YouTube streaming)
Recharge N2500 and get 15GB data
(5GB android data + 10GB YouTube streaming)
Recharge N3500 and get 17 GB data
(7GB android data + 10 GB YouTube streaming)
Recharge N4000 and get 19GB data
(9GB android data + 10GB YouTube streaming)
Each of the data will last you for 30 days and the YouTube free data is only usable at night.
Dial *323# and follow the prompt to subscribe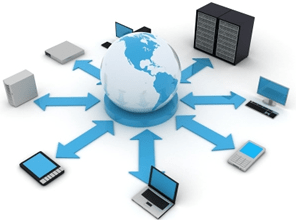 Nothing else has change with reference to Airtel normal data plans except you have something big to download.
Airtel Night Plan will be good for those who wish to download.
To Activate Airtel Night Plan
This plan is exclusively for SmartTRYBE users on Airtel, it means you must migrate to Airtel SmartTRYBE before you can enjoy the offer, dial *312# then reply with 1
To Subscribe to Airtel 1.5GB for N200, 500MB for N25 and 1GB for N500
» Simply dial *312#
» For 1GB which cost N500, reply with 2 – valid for 7 days
» For 500MB which cost N25 and 1.5GB for N200, reply with 3 – Night Plan from 12am – 5am
» For 250MB which cost N200 + 30Min call, reply with 4 – Weekend: Sat and Sun
Airtel Small Money Big Data
Airtel Small money Big Data gives you the opportunity of getting double data and eight times your recharge value with Airtel smartconnect.
For instance,
N500 gives you 1.5GB data, instead of 750MB.
N1,000 gives you 3GB data, instead of 1.5GB.
N1,500 gives you 7GB data, instead of 3.5GB.
N2,500 gives you 11GB data, instead of 5.5GB
How Do I Get This Offer?
Just get a new airtel sim. By default, it's on smartConnect, recharge and dial *141# to buy your desired data.
Note: Tariff on Smartconnect is 50K/sec and 60k/sec to all networks.
Can Old Subscribers Get This Offer?
This offer is exclusive to new subscribers on Airtel network but if you are an old subscribers just like me, dial *144# to see if you are eligible for Airtel double data offer.
Glo Data Plans
Glo Yakata plans still rocks. On Yakata package, Recharge of N100 and above will get you a total of 2200% values in voice calls, data and SMSs.
N200 recharge gives customers N700 in their bonus account, free 250MB for first recharge in the month, 100MB on subsequent recharge in the month.
N500 recharge gives you N1750 in your bonus account, 625MB for first recharge and 250MB subsequent recharge.
N1000 recharge gives you N3500 in your bonus account, 1.25GB for first recharge of the month, and 500MB subsequent recharge
N5000 recharge will have your bonus account credited with N17,500, free 6.25GB of data for first recharge in the month, 2.5GB for subsequent recharges in a month.
How Do I Migrate?
Dial *220# to migrate. To confirm if you are on Yakata package, dial #100# on your Glo line.
Glo Data From Third Party
However, I'll suggest you go with third party data services. At-least you can get;
2GB  for  N900.
4.5GB for N1800
7.2GB for N2250
8.75GB for N2700
12.5GB for N3600
15.6GB for N4500
25GB for N7200
Comment below so I can drop trusted third party seller's number'.
Cheapest MTN Data Plans
MTN double data offer no longer works at my end… so I'm guessing it has been stopped. Let us know if it works at your end.
I recommend third party data seller. You can get;
1GB for N600
1.5GB for 950
2GB for N1200
3GB for N1750
4GB for N2150
5GB for N2800
9Mobile Cheap Data Plans:
9mobile network is stable, fast  and reliable in most locations with 4G. The 1GB for N200 data plans is still very much active. Just get a registered sim and try the procedures below.
Dial *929*10# to get activated. Validity period for this data is 3 days. Once it expire, you can sub again and again until you see the need to change. With N1000, you can get 5GB repeating the processes highlighted.
However, check out this third party data offer.
1GB  for N700
1.5 GB for N1000
1.75 GB for 1200
2GB for   N1300
2.5GB for N1700
3GB for N2000
3.5GB for N2200
5GB for N3200
10GB for N6500
Spar Free Unlimited Internet
Spar is offering you free unlimited internet service for 30
minutes whenever you are around their location to shop. All you need to do is to follow the below steps to connect;
>>Switch On Your Mobile WiFi
>>Choose SPAR WiFi
>>Open Your Mobile Browser
>>One time registration with your email
>>Connect and download the hell out with free internet
Google Free Wifi
Google recently launched Google stations in Nigeria that gives you free access to internet via wifi. It is already live in lagos in this locations.
Presently, the Google Station's free Wi-Fi hotspots are available at the Landmark Centre, The Palms Mall, Ikeja Mall, and Murtala Muhammed Airport (MMA2) Domestic Airport Terminal.
Upon successful set-up in Lagos, the Google Station service will be expanded to other locations across five additional Nigerian cities— Port Harcourt, Abuja, Kaduna, Enugu, Ibadan.
Giveaway
The following names should inbox me their numbers let me send you airtime.
Romeo Aje, ViVi, Obianuju, BestBoss5, IMPRESSIVE K, R&Bmusic, Razzi, Coins Coins, Ike Chinedu, Ghostwriter, Cazorla, Cornel Sustin, Jendo David, Vincent and ZIONOVIC 212