TGIF! Lots of Customs roms are available now so you can
choose the one you want ranging from
Miui
,
Slim fresh
etc. I think you should
customize your device with this rom.
PussyFap 5.0.1 Lollipop rom is a unique rom with Lollipop
keyboard, Dolby digital for better sound; has Nova launcher as default and the
rom is so smooth with better battery performance. This rom has been tested on
Tecno H6, and it works perfectly.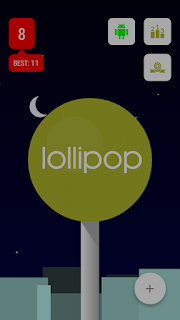 Features
==> Settings and all other apps themed like lollipop
==>  Lollipop Keyboard
==> Built-in Features on Advance Tab
==> Dolby Digital for better sound
==> Lollipop Recent Apps
==> Battery Style Options in settings
==> Built in Network traffic
==> Lollipop Themed ROM
based on Kit-Kat
==>Pure Lollipop Experience
==>Better Battery Life
==>Better RAM Management
Requirements
==>Back up your IMEI with mobile uncle
==>Make sure your device is fully rooted & CWM
installed
==>Back up your stock rom in order to avoid  story that touch
Installation Guide
==>Download the ROM & copy it to the root of your SD Card
==>Boot to recovery(Power Off your Phone and then Press Power Button +
Volume Up Button until The Recovery)
==>To flash the rom follow the steps below
Wipe data/factory Reset
Wipe cache Partition
Mount & Storage/ Format System
/ Wipe Dalvik Cache Advance
Now Go Back
Install Zip
Choose Zip From SD Card
Now Select your PussyFapv2.5 which You want to Flash
Then wait until the finished Installation.

– Reboot system after installation
Credit: PussyFap Team