This rom
is cool and the interface is just to superb to be abandon. Right from your Infinix Hot, you can have the full experience of Android L.
Features of This Rom
-Android L Theme
-L Notification
-L Recent
-L Quicsetttings
-L Notifications
-Stock Boot Logo
-L Icon
-Network Traffic
-Trickster Mod
-System App Remover
-3minit Battery Mod
-Superloud Music Using Viper Box
-Better Ram Management
-Adblock
-Autostart
-Fully Deodexed App ,Priv-App
-Base On Wiko V13
-Good Camera Capture
-With Ota Update
-Best Battery Back Up
-More Free Ram
-No Therminal Heating
-Test Menu
-Engineering Mode
-All Bloatwares Removed
-Very Smooth With No Lag Found
-Last Explore It With Your Self
-Added Battery Tweaks
-Weather 3d Widget
-Stk Selection
-Net Tweaks
-3g Tweaks
-Lock Clock
-Dark Material Music Player
-Fixes
-Language Problem Solve
V11 Rom Fix :
Gapps
Audio
Camera
Led Notification
Sensor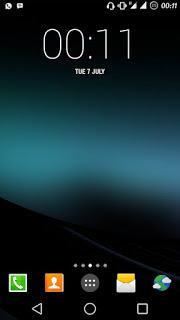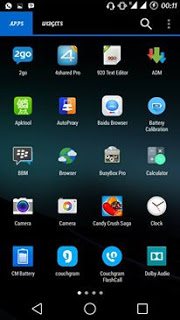 Before You Flash
==>Make
sure your
Infinix Hot
is fully rooted or root it
here
==>You
have CWM install on your device or download one
here
==>Have
a full stock rom back up of your device
Where
Can I Download The Rom?
How Can I Flash The Rom?
==>Boot to CWM
Recovery Mood (Power Off your Phone and then Press Power Button + Volume Up
Button until the Recovery)
==>Follow
This steps for flashing Rom
Wipe data/factory Reset
Wipe cache Partition
Mount & Storage/ Format System
Advance/ Wipe Dalvik Cache
Now Go Back
Install Zip From SDcard
Choose Zip From SD Card
Now Select your Custom ROM which You want
to Flash
Then Wait Until the Installation Finished
Then Reboot Your Phone
Done