TGIF! I guess you'll have enough time for yourself this
weekend. So I tried the
Airtel 1.5GB for N50
and the speed was superb, it doesn't
zap like the normal Android plan… only that it can never be compared to the
scrapped unlimited night plan. For those of you who have something large to
download, you can take advantage of this plan and it will work best for you.
I even prefer it to MTN N25 for 500MB… This is indeed a vigilante
plan.
Etisalat BB10 Plan is still rocking very well on Android. If
you own stopped working with tweakware, just go straight to Google Play store,
and download the latest version of tweakware vpn 2.9 or download it
here
.
How
To Subscribe For Etisalat BB10 Plan

For Daily Sub Text Dlite to 399 cost N70
For Weekly Sub Text Wlite to 399 cost N350
For Monthly Sub Text Mlite to 399 cost N1000

To deactivate Etisalat BB10 Plan Dial *399*2#
>>Install the downloaded tweakware vpn on your device
and choose Netherland or any server location of your choice
>>Go to settings as seen in the image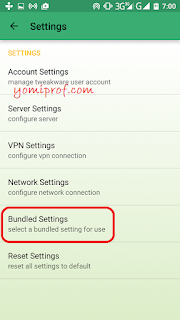 >>Click on bundle settings>> Select bundle
settings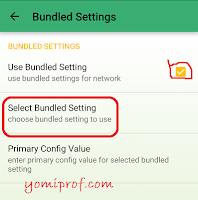 >>Choose Etisalat BB10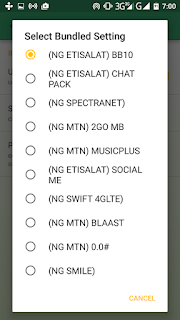 >>Go back to your tweakware vpn and hit the connect
button.
Enjoy it while it last.
Remember, this is weekend make sure you extend hands of love to someone today. Happy weekend guys!