You can call it whatever name you wish to call it… iPhone X mixed with Samsung
Galaxy S9 but either way, Doogee is not here to joke this 2018.

@evleaks just reveal that Doogee is about dishing out a 6.2 incher device
called Doogee V that comes with in-display fingerprint scanner, dual rear camera
set up and a complete Full-View display.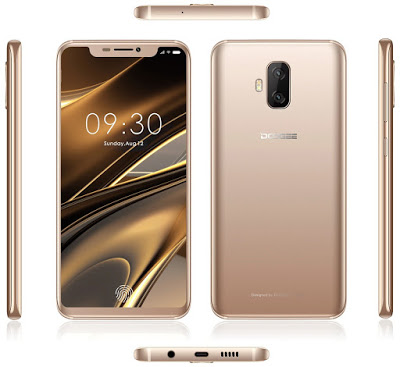 If you are familiar with Doogee products you will bear me witness that
doogee in terms of specifications, features, performance, storage and battery
are super dope. But this Doogee V is simply iNotch.
What do you think?