You won't see this feature in every phone, but this company called Lava has launched a feature phone with built-in heart rate and blood pressure sensor to help you keep check of your health.
Lava Phone is a feature phone that comes with a 2.4" screen (240 x 320 px) and runs proprietary feature phone software. Storage can be expanded up to 32 GB. You can play music, connect to the FM radio receiver, and has an audio jack.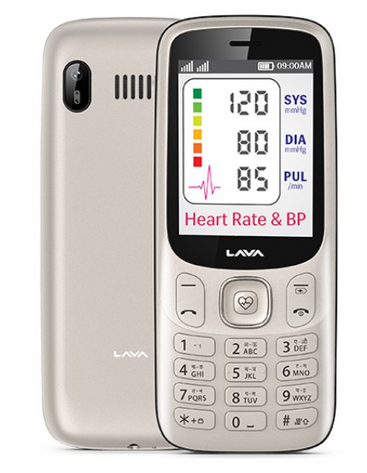 It is a 2G dual SIM feature phone that neither has GPRS nor internet connectivity. It is housed by a 1800mAh battery capacity.
It will be priced at $26 only.
The unique selling point of this phone is just the built-in heart rate and blood pressure sensor. It let you know when your BP is high or low. The sensor is located on the back, next to the camera. You put your finger on it and watch the screen for a readout.