While we are still mourning the death of our beloveth
Mtn bis
that got blocked for non blackberry device, Java, symbian and android users
should rock with this simple etisalat
browsing tweak. Please don't be scared, we are working on it to find a way you can all surf with your Mtn bis
on non bb device ASAP.
Create Connection Settings with below ip and port
IP: buy.etisalat.com.ng
PORT: 80
APN: etisalat
USERNAME & PASSWORD: wap
For S40 or Java Phones Users, download this
Prov file
or
this
and blaze with it or create
Prov with the above IP and Port and activate it as default setting.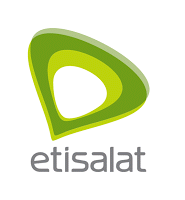 For opera 4.2 handler, configure it like this
http://buy.etisalat.com.ng:80
socket://82.145.211.16:1080
proxy type :real host
proxy server: condom.etisalat.com.ng.2f.server4.operamini.com
Then Configure every other opera ranging from Opera 4.4,5.1,6.0,6.1,6.5,7.0,7.1handler
Front Query=Buy.etisalat.com.ng#
Proxy type:Real Host
server= Mobile.etisalat.com.ng2fa.3fa.server4.operamini.com

For Ucweb 8.0,8.2handler, configure it like this
FrontQuery=Buy.etisalat.com.ng#
Real Host=
Uc6.ucweb.com
For Android users can download Ucbrowser and Opera mini
handler
here
. And if it seems not to work for android users, download
netmite
to power your java up.
This tweak is blazing for this weekend, enjoy it while it
last.