This is kind of getting interesting as WhatsApp is not
relenting in upgrading her services. Few days ago, WhatsApp introduced Payment
feature in India and it has started rolling out to users. Very soon, it will be
available to Nigeria and other African countries.
The payment feature is
powered by UPI which enables users to send and receive money easily. With
the new service, users can now link their bank account to their Wh
a
tsApp
account via Unified Payments Interface (UPI) and begin making payments straight
to another user's bank account through a WhatsApp chat.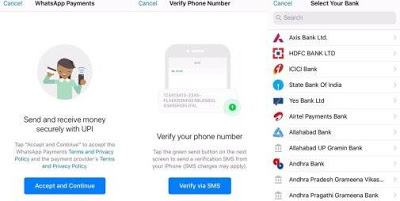 Users can locate the payment
option in Whatsapp by tapping on the attachment button placed next to the
camera icon. After that, users will see the payment option along with other
options such as gallery, video and others. Once clicked then a list of banks
will appear on the screen and you then have to select the bank to which bank
account is being linked. After selecting the account, you will just have to
verify it to send the money.
WhatsApp Payment Feature, A
Major Concern to Nigerian Bank
You'll recall that sometimes
last year,
Telcos urges Federal Government
to ban WhatsApp because
the
activities of 'over-the-top' companies like WhatsApp, Viber have adverse
effects on its business and affects the sustainability of Nigeria's
telecommunications industry.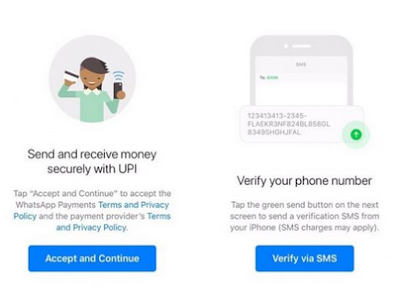 Now, analyst are
saying if WhatsApp becomes very successful in payments, it may become a
small bank of itself. In other words, if people decide to be leaving money in
their wallets without moving them to their bank accounts, most banks would
struggle [liquidity issues]"
As a Nigerian, why will I go to the ATM to make transfer
that incurs charges or open bank digital wallet to make transfer when I can
easily execute it directly from my WhatsApp application?
The case maybe worse for Nigerian banks because as Ekewe
pointed out, most Nigerian banks are enjoying growing transaction-based fees
with ATM charges and all kinds of charges including stamp duty on digital
transfer.