Okay much have been said on
Mtn magic sim
, but to fully
enjoy your connectivity, you must have a stable network. Imagine your network
connection disconnect every 5 minute? Definitely
it looks so frustrating, disgusting and weird..lol! When we call it magic sim
it simply means surf the net with ease and full connectivity. Even though it's
being rumored by MTN that the 2hours plan will stop, that does'nt mean your
network connection should also stop. Those who have already activated there's
but keep facing connection problems; follow this simple tricks below to stabilize
your connections. I will briefly introduce you to Hotspot shield
Hotspot Shield
Hotspot Shield
protects your entire web surfing session,
securing your connection and protects your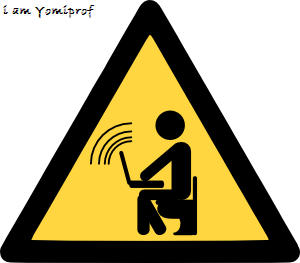 identity by ensuring that all web
transactions (shopping, filling out forms, downloads) are secured through
HTTPS. Hotspot Shield also makes you private online, making your identity
invisible to third party websites and ISP's. Unless you choose to sign into a
certain site, you will surf anonymously during your entire web session with
Hotspot Shield.Key Benefit of Using Hot Spot Shield
How Do I Make Use Of Hotspot Shield?
1. Download Hotspot shield
here
if you
don't have it
2. Install it on your
computer as normal.
3. Connect your modem (make sure your MTN Sim is inside your modem)with the default APN and wait for the Hotspot to connect,
once it connects it will not disconnect. Start surfing with unstopable speed
This Hotspot shield will bail you out of your network predicament.