Morning guys, I have been taking a drastic review about the
best BIS Network in Nigeria but I am still yet to come down to a reasonable
conclusion about this.
Let me first of all start with
Airtel Network
–
Airtel
have one of the best network in Nigeria with 3.5g
almost every where, fastest internet speed, and you can use their
BIS
to browse
on your Iphones, Android or even PC. It came to a time their customer care had
to call me because of the rate at which I download and subscribe for their plan.
On airtel network where I am, no mercy.
Mind you, Airtel Bis data cap is just 1gb and to subscribe,
Send BSM to 440 which goes for #1,200 or BCM to 440 which goes for #1,400.
Mtn
on the other hand, is also one of the best network in
Nigeria with unlimited BIS data cap. Of down to #1,000 and #1,500
respectively. Mtn bis plan allow you to browse on system, watch life streaming
Youtube videos
and as well as download unlimited but with "Fair usage Policy". As long as I am concern,
Mtn bis subscription is unlimited
… Gbam!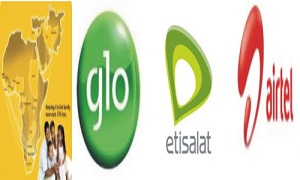 recent, they slash down their bis
prices
To subscribe for MTN Bis plan send BBC to 21600 for #1000 or
BIS to 21600 for #1,500
Glo
Network recently revert back their Blackberry data
volume to the
old data cap which was 3GB
for a Month,and 700MB for one week; but
maintaining their price. I decided to visit their website and finds out that,
it has truly been updated to reflect the old data volume.
Glo BB users
, should
be relieved now but I'm yet to believe that they are the best network
in Nigeria. You can check it out on their site
Gloworld
This is the question I keep asking when will Glo open their
BB plans for non BB devices again? But a colleague of mind at work who his a die hard fan of Glo network said you can use glo bis on pc. And all you need to do is Install bb desktop manager on your pc and
configure the settings to blackberry.net
Connect and surf. I need someone who is already on Glo Bis plan to confirm this
please.
Although I am flexing my Grand Pa
Etisalat
unlimited bis sim
plan which goes for 1k; I don't need to
say much about
Etisalat
at all because their data cap is unlimited.
In a nutshell, I still prefer Mtn bis plan.
Let me know your
intake on the network that sucks or work better.