Information is powerful and you never can tell who this
information will help right now. I know a lot of people are already rocking
SMILE 4G
superfast Network in the West, East and some part of North. Without
much doubt, their internet speed is unmatchable with any network… 4G no be play
oooo.
Their Mifi
Router is superfast 4G LTE, pocket-sized, and it enables
Multiple users, has Up to 8-hours battery life and can be used on any handset,
laptop or device that is Wi-Fi enabled. The price is N16,000 and it comes with 1
Sim + 5GB data.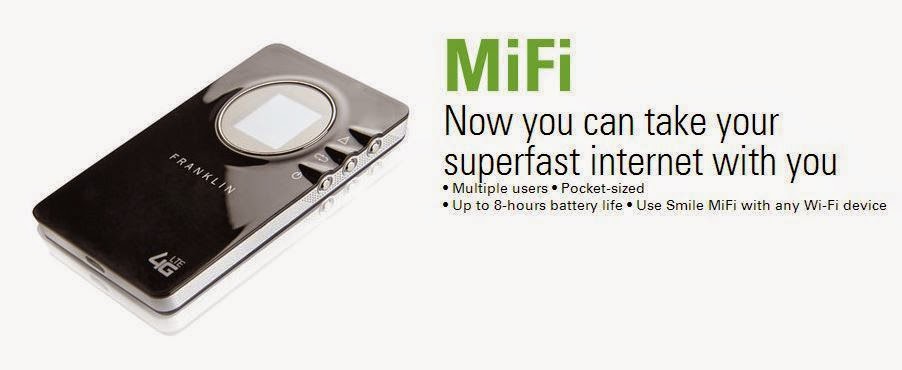 Guess what?
Diamond bank
is giving out this
SMILE
Mifi Superfast
4G away and don't miss this opportunity to own one. I saw this info on
PromoNigeria
and I felt you should be part of this.
How Can I Be Part of This?
All
you need to do to qualify for this amazing prize is:
1.
Download the Diamond Mobile App from any of the App stores and register
2. Have a minimum account balance of N5,000
3. Perform a minimum of 3 transactions within the offer period.
Mind
you , this offer will end 7th of Jan, 2015.