Like I always know that surprise is the greatest gift which
life can grant us, so almost all the network has embraces this ember month free
100MB
surprises except Glo. I know they are waiting codedly and will soon
unleash their own surprise to their customers. Who knows maybe Glo is still
cooking something hot, just waiting for other network to show themselves.
Airtel Nigeria
has decided to dish 100MB to all its
customers and if you are lucky enough, you'll get free 200MB.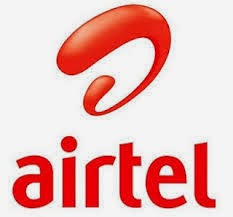 How Can I Get Free 100MB From Airtel?
==>First of all, your Airtel SIM must be on club 10 Paddi
or better still, dial *166# to migrate to club 10 Paddi.
==>Choose the amount of MB you want
after migrating to Club Paddi 10 by dialing
*141*13*200# to receive free 200MB or Dial*141*13*100# to receive free 100MB
==>Dial*123*10# to check your
data balance.

Every sim on Airtel is eligible for this offer except those ported sim. I don't
only want free MB from this entire network but free calls to all networks. This
is the season so flow with it whiles it last.